Military Defense Attorney and Army JAG Ready to Defend Your Charges
Military offenses have the potential to tarnish reputations and end careers. After serving your country, your benefits and livelihood are at risk when facing a military crime. All service members must adhere to the Uniform Code of Military Justice (UCMJ).
If you are a member of the armed forces in need of a military defense lawyer, our legal team is here to help. As a military defense lawyer, John L. Calcagni III can help military personnel with court-martial defense, criminal appeals, veteran's court defense, post-trial clemency petitions, and much more. See all of our legal team's military defense services below.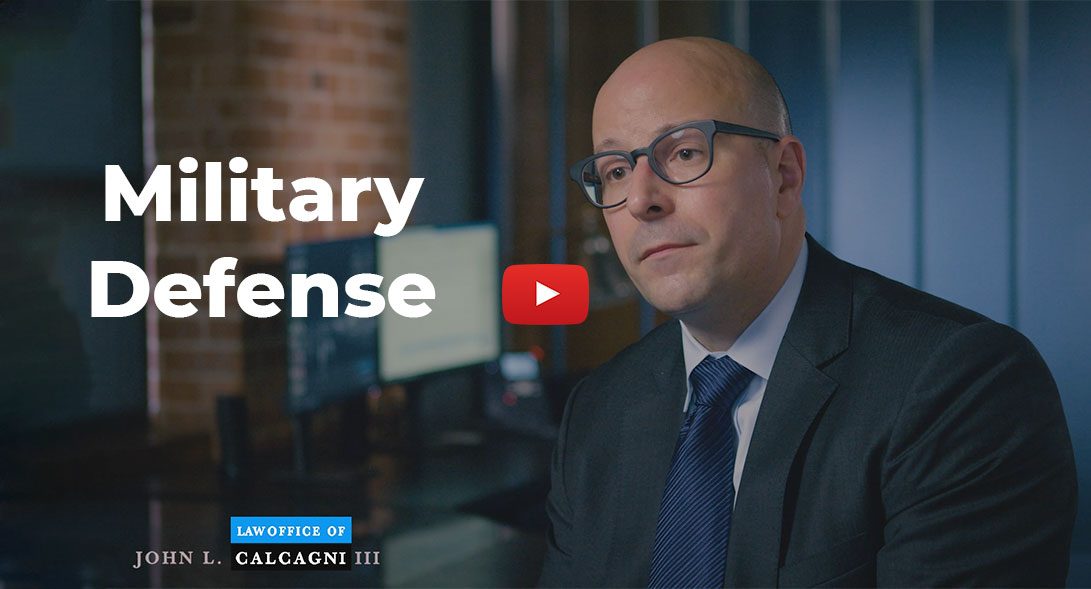 Military Defense Practice Areas
Military Defense Case Result
Investigation of Army Officer for Indecent Conduct: No Criminal Charges

A Major in the U.S. Army fell under investigation by the Army Criminal Investigations Division (CID) for allegations of indecent assault and/or conduct by the Officer while mobilized on active duty. Apparently, a junior female enlisted Soldier made allegations of the Field Grade Officer that involved inappropriate language, indecently exposed himself to her, and possible inappropriate touching. Once CID called the Major in for an interview, he invoked his rights to counsel and to remain silent in accordance with Article 31 (b), Uniform Code of Military Justice, and immediately retained Civilian Defense Counsel, John L. Calcagni III, to defend him in this matter. Attorney Calcagni sent a notice of representation letter to CID and precluded them from any further access to his client. Based upon Attorney Calcagni's additional efforts and strategic decisions, the Army closed out its investigation without any adverse findings of misconduct against the Officer. The Major was not charged or titled with a criminal offense and this event will have no adverse impact to his future military career.
See many other successful case results in the Military Defense Case Results archive.
Consult with a Military Defense Lawyer Today
Armed Forces personnel must adhere to different laws than civilians. As such, a military defense lawyer can help with a variety of adverse situations.
If you are a member of any of the armed forces in Rhode Island or Massachusetts in need of a defense lawyer, the team at the Law Office of John L. Calcagni III is standing by and ready to serve. Regardless of the military branch in which you serve, as a member of our country's armed forces, you deserve fair representation. Call (401) 351-5100 for a free consultation today, and learn more about how we can defend your case.