Army Qualitative Management Program Notification of Denial of Continued Active Duty Service: Retained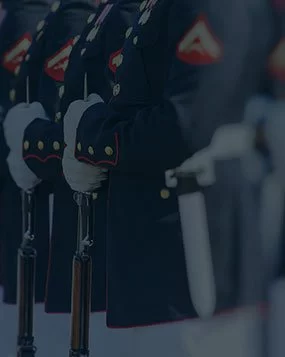 A male Noncommissioned Officer received notice for potential denial of continued active duty service under the Qualitative Management Program (QMP).   The basis of the QMP notice was that he failed to attend and complete the Senior Leader Course within the prescribed time period of 36 months after receiving his promotion to Sergeant First Class.  With more than sixteen years of active duty Army service, this NCO was not ready to take off his uniform without a fight.  As a result, he hired Civilian Military Defense Counsel, Attorney John L. Calcagni III, to represent him in this matter.  
Attorney Calcagni's goal was to communicate to the QMP Board why this Senior NCO failed to comply with Army requirements for completing SLC.   The NCO was promoted to SFC in the summer of 2013, but did not actually get a SLC school date until the summer of 2016, which was on the outer limit of the 36-month time requirement.   Upon arrival to SLC, the NCO failed his initial Army Physical Fitness Test (APFT).   He retook the test one week later and again failed. 
His APFT failures were due to pain and physical limitations associated with a well-documented back injury.  During the winter of 2016, the NCO was referred by an Army physician to a civilian healthcare provider off post to receive bimonthly lidocaine injections in his back.   This treatment was deemed necessary to offset lower back pain and discomfort from damage the NCO sustained throughout his years in service to the combat arms.   From that point onward, the NCO received the injections every two months as directed.  In August 2016, however, he was unable to obtain an injection before going TDY to SLC.  
He departed for SLC immediately following a field training exercise.  Though he was in pain at the time, the NCO did not have sufficient time to see his healthcare provider.   There were no appointments available during the short window between the conclusion of the field exercise and SLC start date.  Rather than complain about his condition or request to delay SLC attendance, the NCO drove on and tried to push through to his own detriment.  
Attorney Calcagni explained the NCO's circumstances in greater detail in his memorandum to the Board, and included supporting medical documentation for the members' review.   The NCO subsequently received a profile for his medical condition and thereafter, regained his compliance with APFT requirements.  The Command also supported his return to SLC.  Based upon these circumstances, the Board Members' voted to retain this otherwise outstanding NCO for continued active duty service.