Administrative Separation Action for Army Staff Sergeant for Drug Use: Retained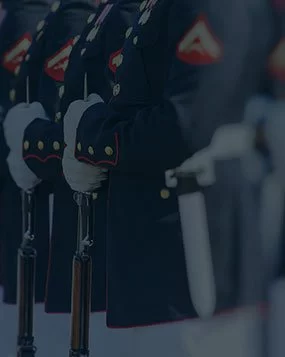 A female Staff Sergeant in the Army National Guard tested positive for Lorazepam during a urinalysis.  In accordance with Army regulations, the Command initiated separation proceedings.  With the assistance of detailed military defense counsel, she elected her right to an administrative separation board. 
This event was scheduled multiple times due to the unavailability of board members.   On the last scheduled event, the NCO's counsel advised her to submit a conditional waiver of her right to the board if the Command would suspend her separation for one year.  During this time, she would be required to meet and comply with all Army policies, regulations and requirements.  
If successful after one year, the separation action would be terminated.  The NCO, fearful of losing her career, accepted this advice and submitted the waiver.  Nearly two years later, the NCO learned that the conditional waiver request was either not properly processed or disapproved and that she would be required to undergo the administrative separation process.  
She was also a full-time employee with the Full Time National Guard Duty program – Counter Drug Unit (FTNGDCD).  Because she was administratively flagged due to the outstanding separation action, she received notice of involuntary removal or termination from her full-time employment.
The NCO was referred to and retained Civilian Military Defense Attorney, John L. Calcagni III, to represent her in connection with her pending administrative separation and involuntary FTNGDCD actions.  She had a total of 19 years and 11 months of overall military service, and therefore, was very close to receiving her 20-year letter. 
However, she only had approximately 16 years of active duty service in the FTNGDCD program.  She needed about four more years of active service in order to obtain an active duty retirement.  Because of the importance of her career and the penalties to be imposed if involuntarily separated from the Army, the NCO could not take any chances.  She needed experienced legal counsel who could win her case.   This caused her to retain Army Lawyer John L. Calcagni, III and the Law Office of John L. Calcagni III, Inc. 
Attorney Calcagni defended his client on the basis of innocent ingestion.  The Staff Sergeant's notice of administrative separation was based upon AR 135-178, chapter 12, entitled "Misconduct."  Para 12-1d provides that "illegal drug use is serious misconduct."   By regulation, the alleged drug use must be "illegal" in order to constitute misconduct, and accordingly, administrative separation.   AR 135-178 provides no definition or guidance for the meaning of "illegal drug use." 
However, the Uniform Code of Military Justice (UCMJ) sets forth four legal elements to establish illegal drug use.  In order to be guilty or responsible for this offense, a Soldier must knowingly ingest a controlled substance.  If this substance is ingested without knowledge of either the substance itself or its nature, such is considered innocent ingestion, and does not constitute misconduct. 
The Staff Sergeant denied illegally using Lorazepam, as alleged and supported by the urinalysis results.  According to medical records, a physician prescribed "Clonazepam 0.5 mg, ½ to 1 by mouth twice as a day as needed."  She maintained her honest belief that any medication ingested that gave rise to the positive urinalysis was prescribed by her doctor.  
An Army physician working for the government and prosecution concluded that the Staff Sergeant's medical "documentation does not provide an explanation of legitimate medication use to explain the urinalysis findings" and that "the positive urine test for Lorazepam was not caused by [this] medication." 
However, Attorney Calcagni emphasized that the Staff Sergeant's physician, also a medical doctor, reached a different conclusion.   She indicated that Clonazepam, the medication prescribed, and Lorazepam, the drug detected by the urinalysis, are both classified as benzodiazepines that in her professional experience, toxicologists who screen for this type of drug group benzodiazepines into one category, opposed to testing or differentiating between the various types (e.g., Clonazepam versus Lorazepam). 
Criminal Attorney Calcagni argued that this explained why if the Staff Sergeant had ingested her lawfully prescribed Clonazepam, the urinalysis results reported a finding for Lorazepam.  He also emphasized that the difference in professional opinions and conclusions of these medical professionals, at the very minimum, calls into question the weight and meaning that should be attributed to the urinalysis results, opposed to a wholesale acceptance as to their reliability, which unfortunately, is often the case in the military.
Attorney Calcagni then argued that even if the actual substance ingested by his client was in fact Lorazepam as suggested from the urinalysis results, there was still no evidence or reason to believe she had knowledge of it.  This NCO enjoyed unchallenged credibility and strong military character for which the Command owed her the benefit of the doubt under these circumstances.  She was fully cooperative with this entire process, to include disclosing her medical records.  
There were also common sense reasons to believe she did not illegally use drugs.  First, she was the Unit Prevention Leader, and therefore, responsible for overseeing and administering urinalysis tests to her entire unit.  
Arguably, if she was knowingly taking illegal drugs, she would not have allowed herself to test positive.  With intimate knowledge of the urine specimen collection procedures, surely she would have had advance notice of the test so as to avoid taking it, or taken some other measures to ensure that her urine sample did not test positive for the presence of illegal drugs.  The NCO also had the full support of her chain of command throughout this entire process, and for her retention both in the Army National Guard and her full-time position with the Guard.  
Based on these collective factors, Attorney Calcagni was successfully able to put forth innocent ingestion and good military character defenses in a manner that resulted in his client's retention.   As a result, the Staff Sergeant's administrative flag was subsequently lifted and she was restored to full-duty at both her unit and in her day job.