U.S. Navy Petty Officer Suspected of Sexual Assault: Investigation Closed Without Criminal Charges or Prosecution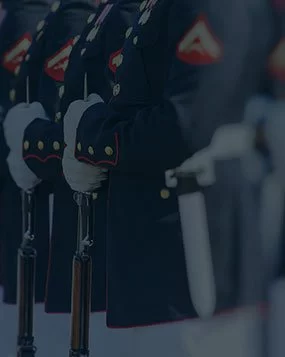 A male Navy submariner and Petty Officer was accused of sexual assault by another male shipmate.   The accused was an openly homosexual and married man.   While his husband was away, he invited another male, lower ranking shipmate over to his apartment.  The two men spent the night alone in the apartment.  They shared a meal, watched television, and consumed some alcohol.  As the night grew old, the lower enlisted shipmate became intoxicated.  
In an effort to care for him, the Petty Officer helped to undress the man and place him on the couch in the living room in order to sleep off his intoxication.  The Petty Officer slept alone in his bedroom.  The next morning, the Petty Officer's husband returned home and discovered the two men sleeping: the Petty Officer in bed and the shipmate on the couch.  The two men ultimately woke up and all three had breakfast.  
They then socialized for a short while until the lower enlisted shipmate departed home.   Within a few days, the Petty Officer found himself under investigation by the Naval Criminal Investigation Division (NCIS) for alleged sexual assault.  
The lower enlisted shipmate had accused him of touching his penis while he was asleep on the couch.   Given the severity of these allegations, the Petty Officer retained Civilian Military Defense Counsel, John L. Calcagni III, to represent him in this matter.   Attorney Calcagni immediately began corresponding with Navy prosecutors and NCIS investigators in an effort to shape the outcome of the investigation.  
There was no physical evidence to support the shipmate's allegations.  The Petty Officer's husband discovered the men sleeping separate and apart, as the Petty Officer claimed.  He also did not observe any unusual conduct by the shipmate upon returning home the next morning, during breakfast or their socialization afterwards.  More importantly, the shipmate, who was friendly with the Petty Officer's husband, did not make any allegations against the accused at that time.  
The Petty Officer enjoyed an outstanding reputation with his Command.   Given the totality of these circumstances, the Command transferred the shipmate to another boat, recommended closure of the pending criminal investigation, and took the Petty Officer on its next deployment.   The Petty Officer was not criminally charged or referred for administrative separation following this allegation, and was allowed to continue on with his Navy career via a transfer to another duty station after the deployment.