U.S. Army ROTC Disenrollment Board for Failing to Meet Necessary Course and Degree Requirements within Prescribed Time Period: Cadet Recommended for Retention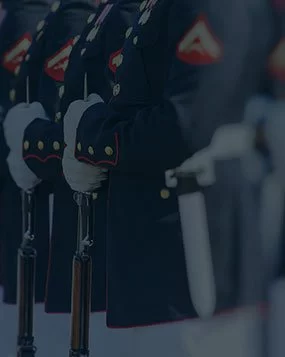 An Army ROTC Cadet was processed for disenrollment because he failed to graduate on time in accordance with the terms of his ROTC contract. The technical grounds for disenrollment was failure to progress by failing to complete the necessary courses and degree requirements within the prescribed time.
After receiving many thousands of dollars in scholarship benefits from the Army and successfully completing his ROTC course and training requirements, the Cadet wanted to fight for his retention in the program. Accordingly, he and his family retained Military Defense Attorney John L. Calcagni III to aid him with preparing for and presenting defense at a disenrollment board.
Attorney Calcagni aided the Cadet with strategizing and preparing a defense that included outlining how the Cadet began his college career in a competitive academic major for which he was ill-suited. He then changed his major during sophomore year, which required him to complete four years of course work required for the new major just inside of three years. Despite the Cadet's best efforts, he failed to meet this objective and had to repeat some courses. He received very little support of guidance from his chain of command. This added to his difficulty in and out of school. The Command failed to timely and properly counsel him, as well as monitor him along the way.
Notwithstanding, the Cadet met or exceeded all other ROTC training standards and requirements. He put forth his very best effort throughout the entire process. His Professor of Military Science also set him up for failure by not serving as an appropriate resource for him and allegedly fabricating evidence that the Cadet maintained an indifferent attitude toward the Army. This was proven through documentary evidence at the board. Based on extenuating and mitigating evidence the Cadet offered at his board, to include a statement authored by Attorney Calcagni, the Investigating Officer presiding over the matter recommended the Cadet's retention in ROTC and commissioning as an Army Officer upon successfully earning his undergraduate degree.