U.S. Army Field Grade Officer Retained After Administrative Separation or Officer Show Cause Board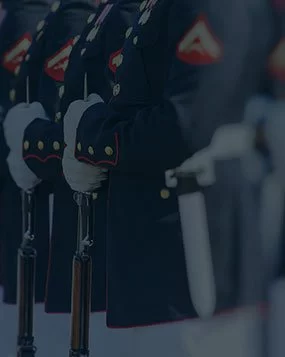 An Army promotion board considering Lieutenant Colonels for promotion to Colonel voted to require one of the candidates to show cause for retention. The Officer was retirement eligible with more than 20 years of military service.
The board, upon considering his promotion packet, selected him for promotion, but subject to the outcome of show cause proceedings. The basis for requiring the Officer to show cause was an adverse or unfavorable academic evaluation report in his Official Military Personnel File (OMPF). The Officer received the adverse report some years ago while enrolled in Intermediate Leadership Education (ILE).
Then a Major, the Officer plagiarized a writing assignment necessary to complete ILE. His actions were in direct violation of the ILE Code of Student Conduct and course policy against plagiarism. As punishment, the Officer was involuntarily removed from the course and issued a written reprimand. Several years later, this misconduct was revived to justify requiring him to show cause for retention in the U.S. Army Reserves.
Though entitled to assistance from U.S. Army Trial Defense Services (TDS), the Officer hired civilian military defense attorney, John L. Calcagni III, and elected his right to appear before an Officer Show Cause Board to fight for his retirement, career, promotion and retention.
Attorney Calcagni worked hand-in-hand with the Officer on a defense strategy for the board that had four components: (1) rehabilitation from misconduct; (2) overall military service record; (3) civilian accomplishments; and (4) potential for future service. Regarding rehabilitation, Attorney Calcagni offered evidence that his client was invited to re-enroll in and ultimately completed ILE. The Commandant of the course developed a mentorship program that he offered sparingly to certain Officers who committed misconduct or for other reasons were removed from the course.
In this case, Attorney Calcagni's client applied for and was accepted to the mentorship program. He successfully completed it within six months after performing a number of community service hours and writing a paper. He then reapplied to and was accepted to ILE. He eventually graduated and based on his course performance, was invited to remain on as an instructor. During this time, the Officer was also promoted to Lieutenant Colonel and the written reprimand he received for the plagiarism was filed locally. All of this information was placed before the panel at his Show Cause Board.
With respect to the Officer's overall military service record, Military Attorney Calcagni offered his client's evaluation reports, awards, certificates of achievement, military education and deployment experience. He also offered countless letters of support from people with whom the Officer had served including junior enlisted, Noncommissioned Officers and Officers. The Officer enjoyed an incredible reputation among the vast population of Soldiers with whom he served over the years.
These individuals collectively supported the Officers retention, to include the Senior Officers and Raters under whose supervision he served at the time of his plagiarism. Everyone who testified on his behalf, both in writing and personally at the board, looked past the Officer's single incident of misconduct – albeit serious academic misconduct – in support of his retention.
As for community accomplishments, the Officer is a husband and father of multiple children to include a special needs child. Hailing from humble beginnings, the Officer put himself through college, commissioned through ROTC and earned college degrees in Education. After serving several years on active duty in the Infantry, the Officer returned home to Rhode Island where he assumed work as a physical education teacher in an inner city school system.
He ultimately worked his way up to becoming a principal and has since served in this capacity for multiple school districts. He is widely known for developing alternate education programs targeted to enable troubled and high risk teens to graduate from high school. He is similarly known for implementing various computer and technology programs in his schools that partner with local colleges and companies as prospective employers for his graduates.
The Officer also serves his community by coaching various sports including baseball and football. He even started a local flag football league that has become a regional or statewide sensation. Overall, the Officer is highly regarded throughout the community, to include inside and outside of the classroom. Attorney Calcagni offered extensive evidence regarding these accomplishments to include newspaper articles, resume, professional certifications and letters of support from fellow teachers, principals and superintendents of the school districts where the Officer has worked. Each of these individuals praised the Army and attributed the Officer's many professional accomplishments and leadership style to the experiences he acquired in the military.
Regarding potential for future military service, the Officer and Attorney Calcagni relied on the tremendous support and endorsement received from the Officer's former and current chains of command. Several Colonels provided testimony in support of the Officer's retention to the three Colonels who comprised the Board of Officers.
The Officer also testified in his own defense. He accepted responsibility for his prior actions, apologized for them and provided some context for admittedly taking academic shortcuts in the form of plagiarism. This included his child's special needs, his spouse's health issues and the fact that days before the plagiarism, the Officer and his wife lost a pregnancy.
The Officer answered sharp questions from the board members about leadership, integrity and his experiences with handling similar disciplinary issues in academia. Lastly, evidence was offered to show that the Officer was recently selected for promotion to Colonel notwithstanding the negative academic report in his file and that he also had an O-6 duty position lined up with a new unit if retained. His prospective new boss was fully aware of the pending show cause board as well as the facts and circumstances leading up to it at the time he offered the Officer the O-6 position.
Based on the foregoing, Attorney Calcagni argued in favor of his client's retention. Among other things, Attorney Calcagni emphasized that the Officers who had authority over his client at the time of the misconduct passed judgement on this issue, offered him a second chance of which he fully availed himself through the mentorship program, and took action that envisioned his retention in the Army such as locally filing the reprimand and permitting reenrollment in ILE.
Government counsel was unable to call or cite a single witness who supported the Officer's involuntary separation from military service. Even the promotion board members who directed the Show Cause Board still selected him for Colonel. Lastly, dozens of defense witnesses from General Officers to former junior enlisted Soldiers supported retention.
Civilian witnesses such as police officers, school teachers and academic administrators did as well. Attorney Calcagni warned the board members that involuntary separation was tantamount to turning back the pages in history in order to change the course previously set for this Officer. The regulations regarding separation proceedings require that board members make findings and recommendations that are consistent with affording justice to both the Army and the Soldier under review. In this case, Attorney Calcagni successfully persuaded the board of three Colonels to do justice for his client by voting unanimously for the Officer's retention and continued service to the U.S. Army Reserves.