U.S. Air Force Academy Cadet Charged with Possession of a Concealed Weapon: Dismissed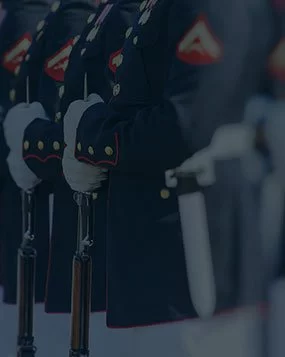 A U.S. Air Force Academy Cadet was charged in Rhode Island District Court with Possession of a Concealed Weapon. The Cadet was visiting Rhode Island on leave during his Christmas holiday break. He went out on the town one evening with friends. The friends rallied at one friend's apartment and then traveled together into downtown Providence for a celebration. Their activities included bar hopping and consuming alcohol. As the night grew old, the group of friends was separated. The Cadet and some of the friends returned to the host's home by Uber. Upon arrival, they were uncertain if the host was home. He lived in a multifamily dwelling.
The men entered the common access hallway and ascended to the host's apartment, but the door was locked. The Cadet and his friends knocked multiple times and even unsuccessfully phoned the host on his cellphone. The men's presence in the hallway alarmed one of the other tenants in the home. The disturbed tenant called police. Upon arrival, police believed they were investigating a potential burglary or breaking and entering.
This prompted police to detain and search the host's friends, including the Cadet. Police frisked the Cadet and discovered a small, folding pocket knife clipped to his pocket. The Cadet was fully cooperative with police to include disclosing the night's activities, reason at the multifamily dwelling and disclosing the presence of the knife clipped to his pocket when asked if he had any weapons in his possession. Notwithstanding, police arrested and charged the Cadet with misdemeanor Possession of a Concealed Weapon.
Knowing that a criminal conviction of any kind, and even possibly an arrest could result in his disenrollment from the U.S. Air Force Academy and potential destruction of his career, the man retained Rhode Island Criminal Defense and Military Defense Attorney John L. Calcagni III. Attorney Calcagni immediately phoned prosecutors to discuss what he believed to be his client's wrongful arrest. The knife in his client's possession was clipped to the pocket, not concealed and it complied with limitations on blade length. Attorney Calcagni also impressed upon them that his client was scheduled to graduate the academy and commission as an Air Force Officer the following semester and was recently selected to become a fighter pilot.
Based on these collective factors, Attorney Calcagni was able to successfully persuade the State to dismiss this case and its charge at arraignment. All law enforcement and judicial records related to this incident have has since been destroyed and sealed, respectively.