Multiple Counts of Indecent Solicitation of a Child: Suspended Sentence with Probation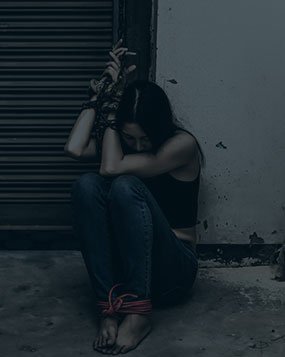 A Woonsocket Police detective who specializes in online crimes against children maintains several social media profiles that he created purporting to be underage teenage girls.
One of the profiles received a message from an adult male.  The man made comments and invitations about picking up the 14-year-old for sex.  Some weeks later, the man contacted the decoy profile again with additional sexual invitations.
At one point, the man asked the decoy to meet with him and wear a thong.  He asked her to have sex with him, and specifically, to perform oral sex, sit on his penis and to do him good.  In exchange, he promised she would be taken care of.  After agreeing to meet for purposes of sexual activity, the man canceled at the last minute because the decoy refused to speak with him by phone.  This led the man to feel as if he was being set up.
The man's instincts were correct.  Some days later, he received a call from Woonsocket Police who informed him of a warrant for his arrest for Indecent Solicitation of a Child.  The man hired Rhode Island Sex Crime Defense Lawyer, John L. Calcagni III, to defend him.
Attorney Calcagni first arranged for the man's voluntary surrender to police and quick release on bail.  He then defended the man in Rhode Island Superior Court (Providence County).   After appearing for multiple pretrial conferences, Attorney Calcagni persuaded prosecutors and the Court to not sentence him to jail, despite the course of conduct and multiple charges.
The man was in counseling, had no criminal record, was a recovering alcoholic, gainfully employed and lived at home with his parents.  In exchange for the man's acceptance of responsibility to the charged offenses, Attorney Calcagni successfully negotiated for him to receive a suspended sentence with probation.