Larceny Over $250 and Receiving Stolen Property of $17,000: Dismissed.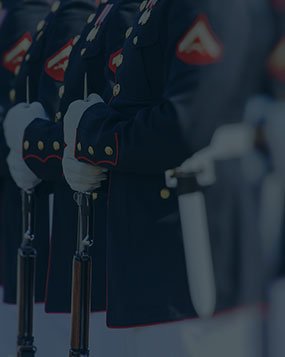 An Army National Guard Sergeant First Class was charged with Larceny Over $250 and Receiving Stolen Property in the approximate amount of $17,000.00. The received monetary benefits through the National Guard Recruiter Assistance Program (GRAP). This offered a fixed, lump-sum cash payout to members of the Army National Guard who successfully recruited a new Soldier. Military members who were not working in the capacity of a recruiter were eligible to participate in the program.
The Sergeant's brother was a recruiter during the program. The Sergeant was not so assigned and sought to benefit from the program by using social media to develop leads for potential new recruits. Once he received a lead, he forwarded it to his brother who then initiated the recruitment process. For those leads that were successfully converted into new recruits who contracted and shipped to basic training, the recruiter credited his brother under the GRAP. Over time, he received approximately $17,000.00 in benefits. As time passed, the Army detected a lot of fraud involving the GRAP. This led to extensive auditing of the program to recover funds allegedly distributed to Soldiers who were otherwise not eligible to receive them.
The Army Criminal Investigation Division (CID) investigated this particular case, but could not persuade the U.S. Army to initiate prosecution. CID then contacted the Commonwealth of Massachusetts and convinced the District Attorney's Office to initiate prosecution. Once the Sergeant was charged, he retained Massachusetts Criminal Defense Lawyer, John L. Calcagni III, to defend him. He hired Attorney Calcagni because of his civilian and military legal experience. Attorney Calcagni and his team conducted extensive research, discovery and pretrial investigation in this case.
The view from the very beginning was to prepare this case for trial. By law, military service members cannot remain in service upon conviction of a criminal offense. The Sergeant maintained his innocence and claimed he was entitled to the GRAP benefits at all times. Now a recruiter, the Sergeant had many years of service, an impeccable reputation and relied upon his active duty military career to support his family. Winning this case meant everything to him, to include saving his career. After extensive pretrial conferences and negotiations, Attorney Calcagni successfully persuaded the Commonwealth to dismiss this case upon payment of restitution. The case has since been dismissed with no adverse impact to the Sergeant's long-standing military career.