Felony Assault: Probation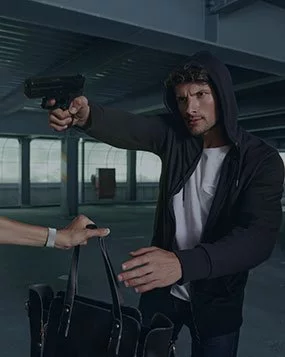 A man and a woman involved in a romantic relationship broke up.  The man learned of his girlfriend's infidelity and reached his tolerance limit regarding her excessive consumption of alcohol.  He broke up with her in and person and went to leave her home.  The intoxicated woman blocked the doorway to prevent him from leaving.  The two struggled as the man continued his effort to leave.  As the woman resisted to hold him back from leaving, he tossed her to the ground and left the premises.
The woman sustained a broken collar bone from the fall, necessitating medical treatment at a local hospital.  Police were notified and the man was both arrested and charged with several felony and misdemeanor offenses.  In response, he retained Attorneys John L. Calcagni III and John R. Grasso to defend him in this matter.  These attorneys, who have successfully teamed up in the past, worked on the man's behalf.  This included securing his release on bail, conducting discovery, and negotiating with prosecutors.
Based on these efforts, Attorneys Calcagni and Grasso successfully negotiated for the dismissal of all, but a single count of felony assault.  They further negotiated for a resolution of this offense that called for the man's acceptance of responsibility in exchange for a suspended sentence with probation.