Employee Charged with Burglary in North Kingstown, Rhode Island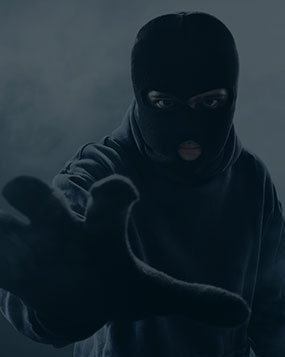 Criminal Charges:
A man was arrested by North Kingstown Police, and charged in the Rhode Island District Court (3rd Division) for:
Burglary in violation of R.I.G.L. § 11-8-1

Larceny of a Firearm in violation of R.I.G.L. § 11-47-5.1

Conspiracy in violation of R.I.G.L. § 11-1-6
Case Overview:
North Kingstown Police responded to local residence for a burglary. Upon arriving, the police learned that the owner of the residence had recently hired a company to service his stove and chimney. The owner stated that the employees who came to his home to do the work displayed a strange interest in his firearms collection. Upon inspection of the locked firearms display case, police observed it had been pried open and that approximately twelve firearms were missing. Police identified the two employees from the company who serviced the owner's stove and chimney and subsequently arrested them. One employee was apprehended, while the other remained at large with a warrant for his arrest. The arrested employee was charged in Rhode Island District Court (3rd Division) with Burglary, Larceny of Firearms, and Conspiracy. At arraignment, the man was held without bail because of his New York residence and the capital nature of the Burglary charge. After learning this news, the man's parents retained Rhode Island Criminal Defense Lawyer, John L. Calcagni III, and his team to defend him matter.
Case Result:
Bail Granted. Rhode Island Defense Attorney John L. Calcagni, III prepared for the man's bail hearing by preparing a bail memorandum outlining his lack of criminal history, employment, extended family, children, and more. The memo also highlighted the little circumstantial evidence the State had to connect the man to the incident. Based on these efforts, Attorney Calcagni and his team successfully persuaded the prosecution and Court to release the man on surety bail.