Domestic Simple Assault: Dismissed.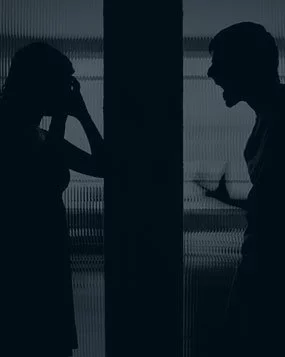 A Massachusetts woman was arrested and charged with domestic simple assault in Rhode Island for allegedly assaulting her husband.  The husband is a contractor who was working on a job site.
His wife discovered that he had not paid the mortgage on their family home for several months, despite having the financial resources.   She tracked him down in Rhode Island to confront him on her surprising and infuriating discovery.
He alleged that during the encounter she punched him in the face, which prompted him to call police.   Based solely on the man's word (there were no eyewitnesses to this event and the man displayed no signs of injury), police charged and arrested the woman.
She retained Rhode Island Domestic Assault Lawyer, John L. Calcagni III, to defend her in this matter.   Attorney Calcagni performed his own investigation and discovered that the woman had been in an abusive relationship with her husband for many years.
There was a history of the husband mentally and physically abusing his wife.   When she repeatedly called police in the past leading to the husband's many arrests, she always dropped the charges out of fear for both her and their children's safety.   Attorney Calcagni brought this information to the prosecution's attention.
Attorney Calcagni also emphasized his client's innocence and claimed that she was the longstanding victim in the marriage, and most recently a victim of a new form of abuse by her husband – his use of the justice system as a weapon against her.
The prosecution agreed and at Attorney Calcagni's recommendation, dismissed this case against his client.