Domestic Felony Assault and Domestic Disorderly Conduct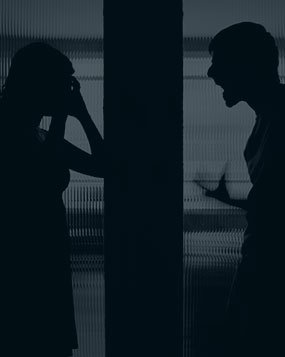 Police in Woonsocket, RI responded to an apartment for a report of a domestic disturbance. Upon arrival, they discovered two male roommates who had apparently been involved in an altercation. Each roommate alleged the other to be the aggressor.
Of the two men, police arrested the one accused of attacking the other with a kitchen knife. While no injuries were sustained, the threat was present. As a result, Woonsocket Police arrested the accused roommate and charged him with Domestic Felony Assault and Domestic Disorderly Conduct. After his arraignment in RI District Court, the man was released on bail and retained RI criminal defense lawyer, John L. Calcagni III, to defense him against these charges.
The man was a U.S. Army veteran. He hired Attorney Calcagni because of John's military experience and history of representing veterans. Attorney Calcagni began preparing for his client's defense by first getting him into an in-patient counseling program to address apparent substance abuse problems and more importantly, the man's diagnosed Post-Traumatic Stress Disorder (PTSD). Attorney Calcagni then conducted his own independent investigation to establish the lack of corroborating evidence to support the accusations against his client.
He also developed evidence that his veteran client's accuser was the actual aggressor and that any conduct by his client was done in self-defense. Based upon these collective efforts, Attorney Calcagni successfully persuaded prosecutors to dismiss the case and its felony charges against his client. The matter has since been sealed or erased from both the man's and public records.