Domestic Assault: Dismissed at Trial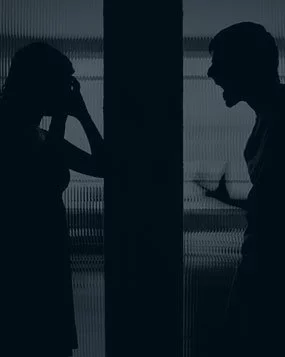 A man was charged with Domestic Assault after his former paramour made allegations against him with local police. The man owned a construction company. He began a romantic relationship with a female employee. The female, who was married and had a child, left her husband to pursue her boss. The couple then shared a short-lived, yet intense sexual relationship. Because of the woman's apparent mental health issues, substance abuse and alcoholism, the man tried to terminate the relationship. When he first broke up with her, she filed a lawsuit against him and his company claiming wrongful termination.
The couple then settled and attempted to reconnect romantically. As the woman's abusive and erratic behavior persisted, the man broke up with her again. One evening, she arrived at his home unannounced and started a verbal altercation. When she refused to leave, the man left the premises to cool off and allow her time to leave. When he returned some time later, she was still there. She again refused to leave. This prompted the man to call police to report the presence of an unwanted person at his home. While police were enroute, the woman also called police to report she had been assaulted. Police arrived and questioned both parties.
Unsurprisingly, they arrested the male party who they determined – solely based on the woman's word – as the aggressor and charged him with Domestic Assault in Rhode Island District Court. The man retained Rhode Island Criminal Defense Lawyer, John L. Calcagni III, to defend him in this matter. He pleaded not guilty at arraignment, maintained his innocence, and intensively prepared for trial. He and Attorney Calcagni developed evidence of the woman's motives to lie, her history with drug and alcohol abuse, reputation within her own family of making false claims of abuse, and perjury in the previously filed civil law suit.
They also had evidence of the woman's prior contacts with police and her repeated violations of a no contact the couple had in place. Based on this mountain of evidence that Attorney Calcagni would have used to destroy the woman's credibility on cross-examination, she failed to appear in court the morning of trial. She also failed to answer any calls or messages from the prosecutor or domestic violence advocate. Accordingly, Attorney Calcagni successfully advocated for the matter to be dismissed.