Charged with Felony Domestic Assault in Newport RI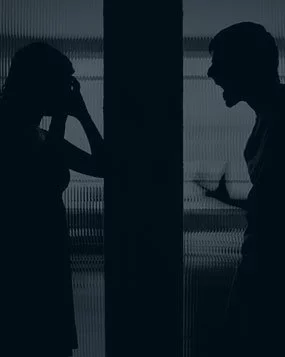 Criminal Charges:
Man charged in the Rhode Island District Court (4th Division) Newport, Rhode Island for Felony Domestic Assault and Domestic Disorderly Conduct.
Case Overview:
Newport Police responded to a call for a domestic disturbance.  When they arrived on scene, they were greeted by a man who was clearly intoxicated and appeared agitated.  He was verbally upset to the fact that police had been called and responded to his home.  The officers spoke to the man's girlfriend.  She alleged that her longtime boyfriend, who was an alcoholic, returned home that evening both intoxicated and upset by an argument the couple had earlier in the day.  Still enraged by the prior incident, he began to cause damage within their home by overturning a television stand, throwing glasses against the wall, smashing a ceramic candle holder, and throwing food onto the kitchen floor.  The man then allegedly grabbed the woman by the arm and threw her onto the kitchen floor.  He then began punching the walls and appliances.  In fear for her safety, the woman called police.  Though the man refused to provide police with a statement, the physical state of the apartment supported the woman's claims.  As such, police arrested the man and charged with Domestic Assault (3rd or Subsequent Offense and Domestic Disorderly Conduct.  Because of the man's prior record, these otherwise misdemeanor crimes were charges as felonies.  He retained Rhode Island Assault Defense Lawyer, John L. Calcagni III, to defend him in this matter.  
Case Result:
Dismissed. Attorney Calcagni interviewed the woman and secured an affidavit of non-prosecution from her.  He also referred the woman out to retain her own attorney for witness representation.  Based on these facts and the woman's uncooperativeness with authorities, Attorney Calcagni successfully advocated for the dismissal of this case and its charges against his client.  
Rhode Island District Court (4th Division)
McGrath Judicial Complex
4800 Tower Hill Road
Wakefield, Rhode Island 02879-2239
Phone:401-728-4131
Cities and Towns Prosecuted: Charlestown, Exeter, Hopkinton, Narragansett, New Shoreham, Richmond, South Kingstown, and Westerly.