Charged with Domestic Simple Assault in Warwick, Rhode Island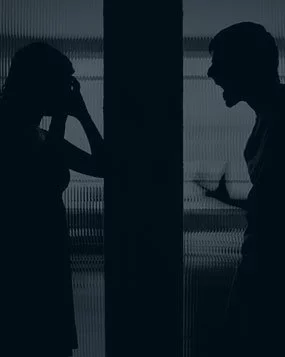 Criminal Charges:
Man charged in Rhode Island District Court (3rd Division), Kent County, Warwick, Rhode Island for Domestic Simple Assault.
Case Overview:
Police in Foster, Rhode Island charged a man with Domestic Assault after being accused by his estranged girlfriend.  The man called 911 after his girlfriend threatened to commit suicide.  When police arrived, the man repeated what he told the 911 operator.  The girlfriend, however, alleged that he assaulted her.  She also admitted to having suicidal ideations.  Based on her uncorroborated allegations and presenting police with bruising on her arms, police arrested and charged the man in Rhode Island District Court (3rd Division).  He retained Rhode Island Domestic Violence Defense Lawyer, John L. Calcagni III, to defend him in this matter.
Case Result:
Dismissed. Attorney John L. Calcagni, III and his client immediately began preparing for trial.  They intended to rely on the affirmative defense, Defense of Others, at trial.  Attorney Calcagni attempted to prove that this client restrained the now ex-girlfriend after she threatened to end her own life.  He did so to prevent her from leaving his home after he called 911.  On the eve of trial, having knowledge of this defense, the complaining witness refused to both cooperate with the prosecution and voluntarily appear in court.  Based on these overall circumstances, Attorney Calcagni successfully persuaded the prosecutor to dismiss the case against his client.   
Rhode Island District Court (3rd Division)
Noel Judicial Complex
222 Quaker Lane
Warwick, Rhode Island 02886-0107
Phone: (401) 822-6750
Cities and Towns Prosecuted: Coventry, Cranston, East Greenwich, Foster, Johnston, Glocester, Lincoln, North Kingstown, North Providence, North Smithfield, Scituate, Smithfield, Warwick, West Greenwich, and West Warwick.