Charged in Rhode Island Superior Court with Arson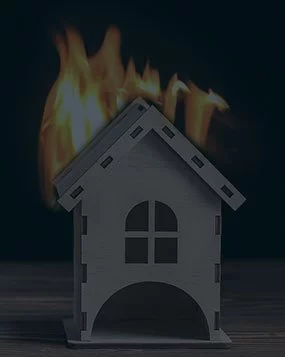 Criminal Charges:
Arson
Case Overview:
A vehicle was captured on video fleeing a parking lot immediately after a tractor trailer truck was set ablaze. The video surveillance did not capture anyone else or any other vehicles in the area. It showed a man arrive in his car, exit the car, return moments later, and drive off. Contemporaneously with this departure, a parked and unattended tractor trailer truck became engulfed in flames. Police traced the registration of the vehicle captured on video and contacted its registered owner as part of a criminal investigation. Before the man went in to provide a statement, he smartly retained Rhode Island Arson Criminal Defense Lawyer, John L. Calcagni III, for assistance. Attorney Calcagni sent police a notice of representation letter and advised his client to not make a statement to police. He then negotiated for the man's voluntary surrender. On Attorney Calcagni's advice, the man self-surrendered to police, invoked his right to remain silent and did not make a statement. He was eventually charged in Rhode Island Superior Court with Arson. Attorney Calcagni defended the man against this felony charge. The video evidence in this case showed the man's vehicle only. It could not establish the identity of the operator.
Case Result:
Given this evidentiary challenge and lack of victim cooperation, Attorney Calcagni ultimately negotiated a pretrial disposition of this case resulting in the man's placement on probation for 18 months.