Arson of a Building and Personalty (7 Counts)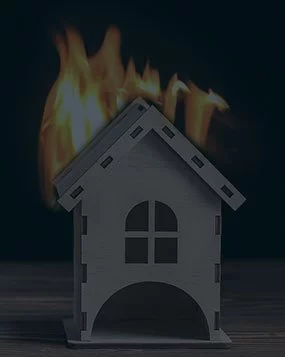 Authorities received notification of a series of fires that were purposefully started in a local community. The fires occurred in various locations to include trash receptacles, portable toilets and sheds on the property of various schools and businesses. Police investigating the matter located eyewitnesses and obtained video surveillance, which led them to a suspect. Police detained the suspect for questioning.
On his person, they located flammable materials and a lighter. The man also had black marks on his fingers consistent with burns. During questioning, the man ultimately admitted to starting the fires, claiming that he liked to watch the flames glow.
The man and his family retained Attorney John L. Calcagni III to defend him in this important matter. He was charged with seven counts of Arson. The prosecution sought his detention without bail. Attorney Calcagni successfully advocated for and secured his client's release on $15,000.00 cash bail. He thereafter began working with his client in order to address his underlying alcohol abuse and mental health issues, which likely led to him causing the fires.
After extensive work with probation officers, counselors, prosecutors and the man's family members, Attorney Calcagni successfully negotiated a pretrial disposition that spared his client from jail. In exchange for the man's acceptance of responsibility to starting the fires, the prosecution and Court agreed to a 12-month jail sentence, all of which was suspended with probation for a period of 18 months.