Arrested by Providence Police near Brown University for Assault on Police Officer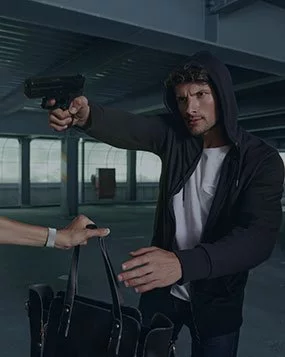 Criminal Charges:
Man Arrested by Providence Police and charged in Rhode Island District (6th Division), Providence County, Providence, RI for Assault on Police Officer, Resisting Arrest, and Disorderly Conduct.
Case Overview:
Providence Police responded to a noise complaint at an apartment near Brown University in Providence, Rhode Island.  Upon arrival, police encountered a group of Brown students celebrating before leaving campus due to class cancellations and closures associated with COVID-19.  One of the students confronted the police by claiming they had no right to be on the property.  This student was not a resident of the apartment.  He was simply an occupant and attendee of the celebration.  The man attempted to block police with his arm from entering the residence.  Officers on scene described the man as loud, making unreasonable noises, and uncooperative with their investigation.  Police told the man to step aside, but he refused.  His friends intervened and persuaded him to allow the police inside the apartment.  Once the crowd dispersed, the man confronted police again.  When an officer attempted to place the man in handcuffs in order to arrest and charge him with disorderly conduct, he physically resisted and struck the officer in the mouth, causing swelling and minor laceration.  Based on the man's actions, police charged him with Assault on a Police Officer, Resisting Arrest, and Disorderly Conduct.  As a Brown student fearful for the consequences that criminal charges and a possible conviction may have on his academic standing at the university and his future both in school and regarding career opportunities, he hired Rhode Island Assault Lawyer, John L. Calcagni III, to defend him in this matter.
Case Result:
Dismissed. Attorney Calcagni engaged prosecutors on his client's behalf, emphasizing the young man's grades; stresses associated with COVID-19 and school closure; lack of criminal history; influence of alcohol; and, position on an Olympically competitive sailing team.   Based on these efforts, Attorney Calcagni successfully persuaded prosecutors to dismiss this case and its various charges against his client.  The case is now closed and eligible to be sealed under Rhode Island law.