Important Provisions of The First Step Act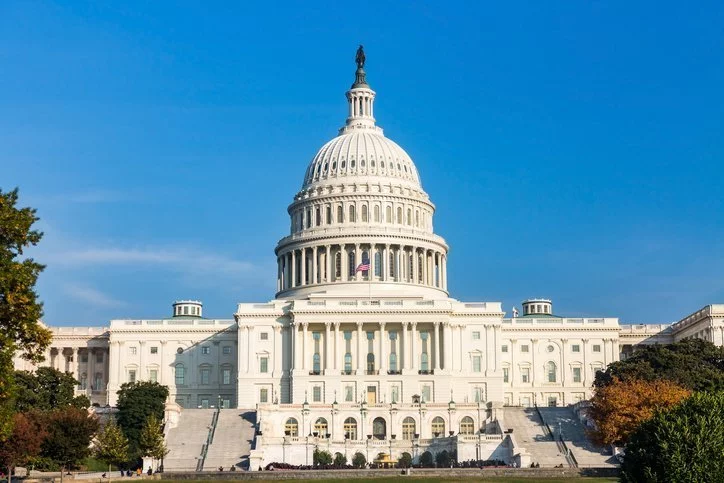 Lawyers and defendants have long awaited sentencing reform in the federal criminal justice system. The most recent wave of reform came with the First Step Act. The Senate passed the Act on Tuesday, December 17, 2018; the House of Representatives approved it on Thursday, December 19, 2018; and President Trump signed it into the law, making it official, on Saturday, December 21, 2018. Many defendants who are serving a term of incarceration or awaiting trial are asking how, if at all, the First Step Act will benefit their cases. This short article outlines some of the important provisions of the Act.
Good time credit reduces the actual time spent in prison.
Formerly, inmates who served with good behavior in BOP custody received 47 days of good time credit per year. The Act increases this amount to 54 days per year, or one additional week for each year served in prison with good behavior. This increase in good time credit applies retroactively to all inmates presently in BOP custody, as well as those who are sentenced to a term of incarceration on or after December 21, 2018.
A second provision provides inmates with time credits for completing programs while in BOP custody.
Time credits serve as both an incentive and a reward for inmates who participate in and successfully complete rehabilitation, educational or vocational training programs while incarcerated. Time credits include increased time for phone calls, visits, prison email, commissary privileges and more. Perhaps more importantly, for every 30 days spent in a program, prisoners can earn 10-15 days of credit to be applied to pre-release custody programs such as half way houses and home confinement, or early release with placement on supervised release—as early as up to one year before a jail sentence end date.
Not all inmates are eligible to earn time credits. Excluded prisoners include those serving time for murder; terrorism; sexual exploitation of children; smuggling aliens into the U.S. with records of aggravated felonies; importing aliens for prostitution; assault of a law enforcement officer with a deadly weapon; domestic assault by a habitual offender; heroin or methamphetamine traffickers who are organizers, leaders, managers, and supervisors of the offense; and all fentanyl traffickers.
A third provision requires BOP to place prisoners in a facility as close to home as possible.
Before the Act, BOP had complete discretion of where to place an inmate within the national prison system. This often led to prisoners being housed in a facility located a significant distance away from loved ones, which reduced the opportunities for visits. BOP is now required to place prisoners as close to home as possible, and no more than 500 miles from the inmate's primary residence. This provision of the Act seeks to promote closer relationships and increased visits from family members and loved ones, which should lead to smoother transitions for inmates and their families when released from prison and into to the community.
A fourth provision impacts the use of sentencing enhancements under 21 U.S.C. § 851.
This statute provides for mandatory minimum jail sentences for defendants convicted of drug offenses who have prior drug trafficking convictions. The Act reduces the three-strike mandatory penalty from life imprisonment to 25 years and the 20-year mandatory penalty to 15 years. The Act also changes the qualifying offenses that trigger the mandatory minimum sentences. Prior to the Act, offenses included any prior drug felony. The Act now limits application of the sentencing enhancements to serious drug felonies, which occurred within 15 years, but expands qualifying prior convictions to include violent felonies.
A serious drug felony is an offense under federal or state law punishable by at least 10 years in prison, involving manufacturing, distributing or possessing with intent to manufacture or distribute a controlled substance. A violent felony is any crime punishable by imprisonment exceeding one year or a juvenile delinquent act involving the use or carrying of a firearm, knife or destructive device, that has as an element the use, attempted use, or threatened use of physical force against the person of another, or certain enumerated offenses including burglary, arson, extortion, and felony offenses involving the use of explosives.
A fifth provision expands application of the safety valve, which enables qualifying defendants to avoid mandatory minimum jail sentences in federal drug cases.
Prior to the Act, to qualify for the safety valve, a defendant could have no more than 1 criminal history point under the U.S. Sentencing Guidelines criminal history calculation.   Under the new law, the number of criminal history "points" an offender may have has been expanded from one to four points, excluding all one-point offenses, which are generally minor misdemeanors.  Further, offenders with a prior three-point felony, which involved a prior conviction and sentence exceeding one year and one month, or a two-point violent felony offense, which involved a prior conviction and sentence of 60 days or more, are ineligible for the safety valve.  The definition of violent felony for this safety valve exclusion is the same as described above under the 21 U.S.C. § 851 analysis.
If you are serving a federal sentence or awaiting trial in federal court, the First Step Act may apply to you. Contact your attorney for more case-specific guidance and analysis. If you need legal representation for a federal criminal matter, call the Law Office of John L. Calcagni III, Inc. for a free consultation,