The Impact of Sex Offense Convictions on U.S. Passport Holders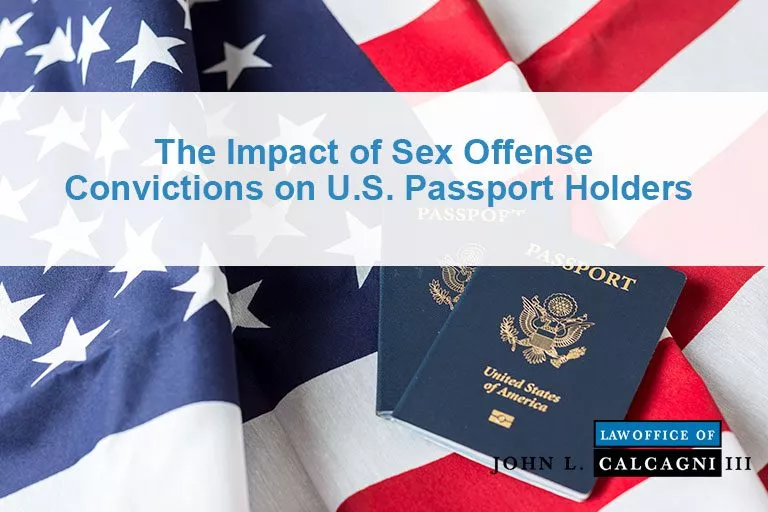 Any person convicted of a sex crime is required to register as a sex offender in the state where he or she resides. Each state has its own laws related to sex offender registration requirements. For specific requirements, readers of this article are encouraged to research state law and/or engage with an attorney licensed to practice law in that jurisdiction to determine state-specific sex offender registration requirements. Under federal law, the definition of sex offender is set forth in 22 U.S.C. § 212 b (c)(1).
Persons convicted of a sex crime, whether in state or federal court, are required to register with their local state sex offender registry and comply with various restrictions and limitations such as where they live, work, or travel.
Registered sex offenders are also often subject to some form of supervision, which may include electronic or GPS monitoring. If this is not enough for convicted sex offenders to be concerned about, the United States Department of State is now imposing its own restrictions on registered sex offenders, further complicating the normalcy of life for these individuals.
State Department restrictions include revoking existing passports and requiring registered sex offenders who hold a U.S. passport to maintain a unique endorsement or identifier in a passport, which identifies the passport holder as a registered sex offender.
In accordance with Title 22 of the Code of Federal Regulations (CFR) §§ 51.7 and 51.6, all U.S. passports are considered property of the United States government. This empowers the government to revoke issued U.S. passports.
If you are a registered sex offender, it is likely the government will issue you a written notice revoking your passport.
If a passport is revoked, there is no administrative appeals process. Instead, you may reapply for a new passport.
The purpose of revoking registered sex offenders' passports is to force them to reapply for a new U.S. passport with the required registered sex offender designation or identifier.
Registered sex offenders with the proper identifying information in their passports may be denied access to other foreign countries upon arrival, such as at an airport or other point of entry.
If you are a convicted sex offender and have questions about your U.S. passport privileges or ability to engage in international travel, you are advised to consult with the U.S. Department of State and the country you wish to visit, before traveling.
The Law Office of John L. Calcagni III. is well-known both for its work defending persons accused of sex crimes, and for standing up for the rights of convicted sex offenders. If you or a loved one fall in either category and have questions, contact us today for a free consultation at (401) 351-5100.