Early Termination Of Probation In Rhode Island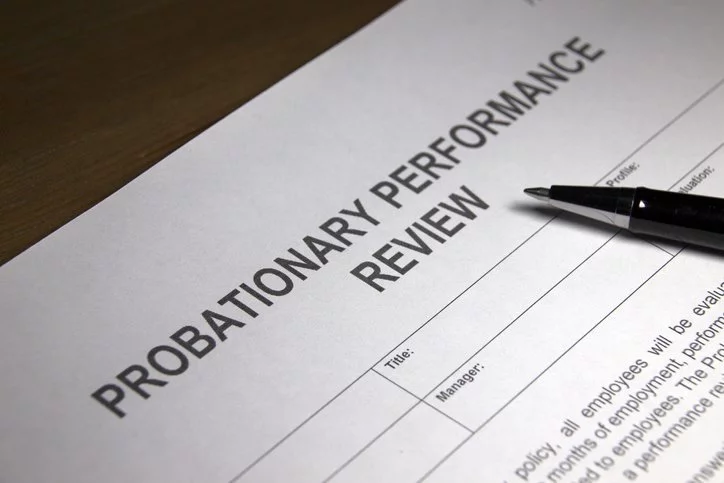 The Rhode Island Criminal Justice System has historically been known for its lengthy probation and suspended prison sentences.   Criminal defendants in Rhode Island who are found guilty, either upon a plea or after trial, are often sentenced to terms of either probation or prison. 
Prison sentences come in two forms:
actual terms to serve
suspended terms
Suspended terms are served while on probation.  Accordingly, a convicted defendant will often be sentenced to a lengthy prison term, but will only be required to serve a portion of that time in prison.  The remaining balance will be suspended with probation.  For example, a sentence may be ten years at the ACI, but with two years to serve and the balance of eight years to be suspended with probation.
While serving a suspended sentence and on probation, a defendant is required to keep the peace and be of good behavior.  He or she must also comply with any specific conditions of probation the Court imposes, such as:
the payment of fines or restitution
completion of community service
attendance of substance abuse and/or mental health counseling
obeying any no-contact orders
compliance with sex offender registration requirements and more
If a defendant violates the terms and conditions of probation while on a suspended sentence, he or she faces the possibility of being sent back to prison for a duration equal to, or less, than the suspended term.  Because of the historically long probation and suspended terms in Rhode Island, defendants are exposed to the risk of reincarceration for many years after conviction.
The good news is that Rhode Island now offers qualifying defendants with an opportunity to seek early termination of probation. 
Rhode Island Superior Court Rule of Criminal Procedure 35 (c) enables defendants to ask the Court to terminate probation early if they meet certain conditions.  This new opportunity applies to all persons on probation, including those who were sentenced to probation before adoption of this new rule. 
Early termination of probation is conditioned upon meeting minimum eligibility requirements and then exercise of the Court's discretion.
Requirements To File For Early Termination of Probation in Rhode Island
To file a motion for early termination of probation, a defendant must meet certain eligibility requirements. They are as follows:
You have been on probation for a minimum of three years;
During the past three years, you have not been declared violator of probation;
There is no pending no-contact order(s) against you as a condition of probation;
You have completed all special conditions of probation such as counseling and community service requirements, payment of fines and restitution, etc.;
There are no pending probation or deferred sentence revocation proceedings against you;
You are not currently on parole in Rhode Island or any other jurisdiction;
You are not on probation, serving a suspended sentence, or serving a deferred sentence in any other criminal case in Rhode Island or in any other jurisdiction, with the exception of another Rhode Island criminal case where the term of probation, suspended sentence or deferred sentence was imposed on the same date as the other sentence and the sentences were ordered to run concurrently; and
You are not the subject of pending charges in Rhode Island, or any other jurisdiction.
Before filing a motion for early termination of probation, a defendant must request and obtain a certificate from the Probation Department certifying that he or she meets the minimum eligibility criteria.  
If you receive the certificate, you may then file a motion in Superior Court seeking to terminate your probation early.  You must appear in Court for a hearing related to the motion. 
At this hearing, you may be questioned under oath by the Court or prosecutor from the Office of Attorney General.  You and your lawyer may also offer argument, information and/or evidence in support of your request for early termination in order to persuade the Court to grant the motion.   The prosecutor may do the same in opposition to the motion/
Ultimately, the decision to grant or deny a motion for early termination of probation rests with the Court.   The Court may, in its discretion, deny the motion or grant the motion if it finds that the defendant no longer requires supervision. 
If a motion to terminate probation early is granted, the Court will issue an order and enter a new judgment reflecting the change(s) in sentence.   If the motion is denied, the defendant may reapply in the future. 
Call The Law Office of John L. Calcagni Today!
If you are serving a suspended sentence and/or are on probation in Rhode Island and want to learn if you qualify for early termination, call the Law Office of John L. Calcagni III, Inc. today for a free consultation.  We are an exclusive criminal defense firm representing defendants in all Rhode Island Courts.  We have helped many people in Rhode Island with successfully terminating probation and will work to achieve this same result for you.  Call now at 401-351-5100.