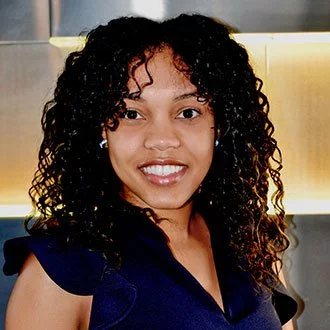 Adamaris Villar
Legal Assistant
Adamaris Villar is a legal assistant with the Law Office of John L. Calcagni III, Inc. She is a dedicated and hardworking team member committed to providing the very best legal support and assistance to our clients and their families. Ms. Villar is bilingual in both English and Spanish.
Ms. Villar obtained her Bachelor's Degree from the University of Bridgeport in both Criminal Justice and International Political Economies and Diplomacy. She is very knowledgeable in all aspects of criminal law. She is well-versed in the various laws and procedures in both state and federal courts where the firm practices, especially in Rhode Island and Massachusetts. She provides client services and support in all aspects of criminal defense representation. This includes investigation, arraignment, pretrial conferences, discovery, motions practice, pretrial dispositions, and trial preparation.
Ms. Villar is of Dominican descent and is fluent in Spanish. She assists with communicating with potential and actual Spanish-speaking clients, and their family members by phone. She also translates client correspondence and important legal documents for these individuals. Ms. Villar also assists with interpreting during consultations, client and family meetings and jail visits in both state and federal facilities for those clients who are detained without bail.
Ms. Villar is very passionate about our clients, client's families, and their needs. She understands that being charged with a crime is a serious occurrence that may have immeasurable consequences. Ms. Villar cares about each of our many clients and is always available to assist in any way possible to successfully overcome the challenges and obstacles caused by their encounter(s) with the criminal justice system.
Adamaris Villar is also a licensed notary public in the State of Rhode Island.