What to expect in a Federal Drug Case and the steps in the Federal Drug Case Process
Below you'll find all the steps of the Federal Drug Case process along with five ways to avoid mandatory minimum jail. For more information contact us today to schedule a free consultation.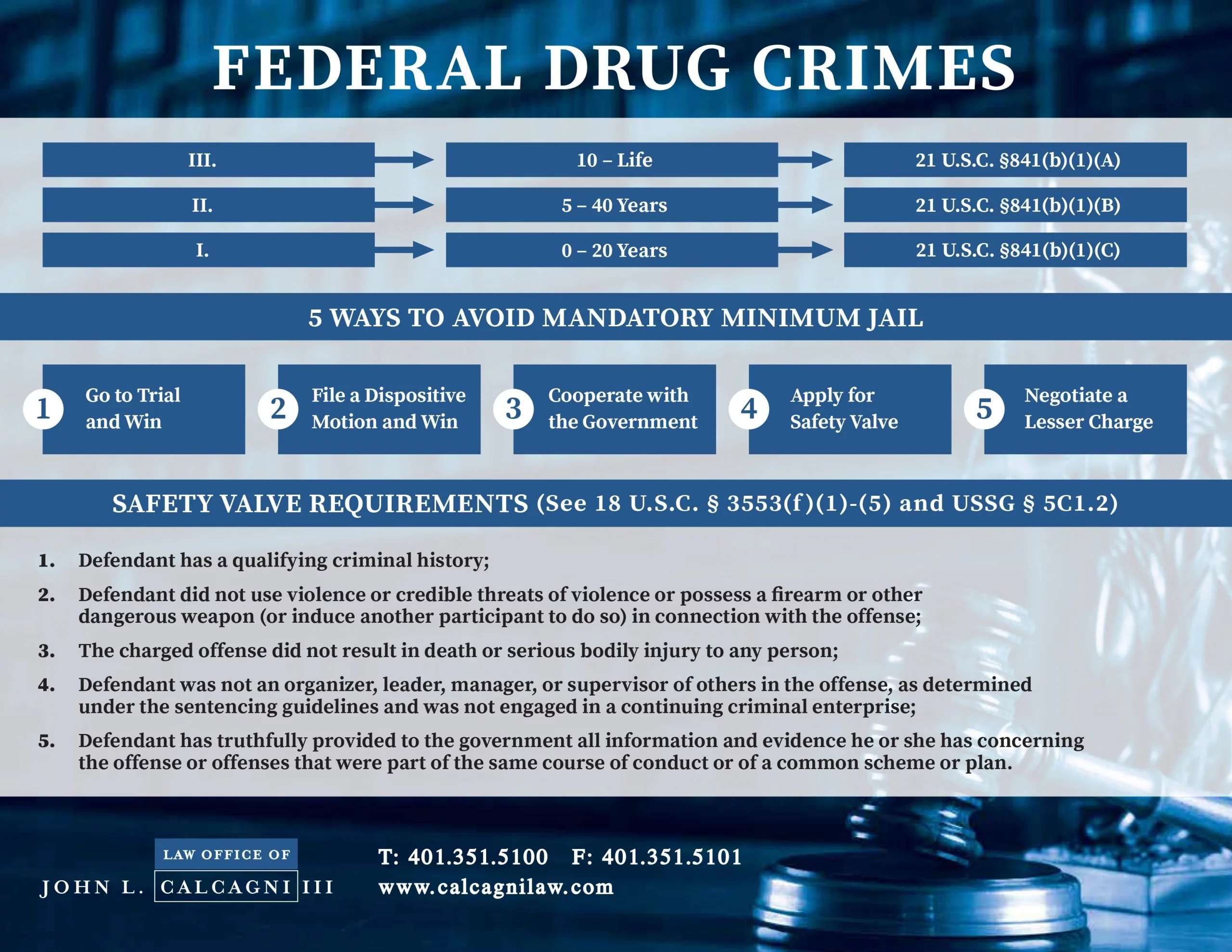 5 Ways to Avoid Mandatory Minimum Jail:
Go to Trial and Win
File a Dispositive Motion and Win
Cooperate with the Government
Apply for Safety Valve
Negotiate a Lesser Charge
Safety Valve Requirements (See 18 U.S.C. § 3553(f)(1)-(5) and USSG § 5C1.2)
Defendant has a qualifying criminal history;
Defendant did not use violence or credible threats of violence or posses a firearm or other dangerous weapon (or induce another participant to do so) in connection with the offense;
The charged offense did not result in death or serious bodily injury to any person;
Defendant was not an organizer, leader, manager, or supervisor of others in the offense, as determined under the sentencing guidelines and was not engaged in a continuing criminal enterprise;
Defendant has truthfully provided to the government all information and evidence he or she has concerning the offense or offenses that were part of the same course of conduct or of a common scheme or plan.