The Opioid Crisis: Distributing Controlled Pharmaceuticals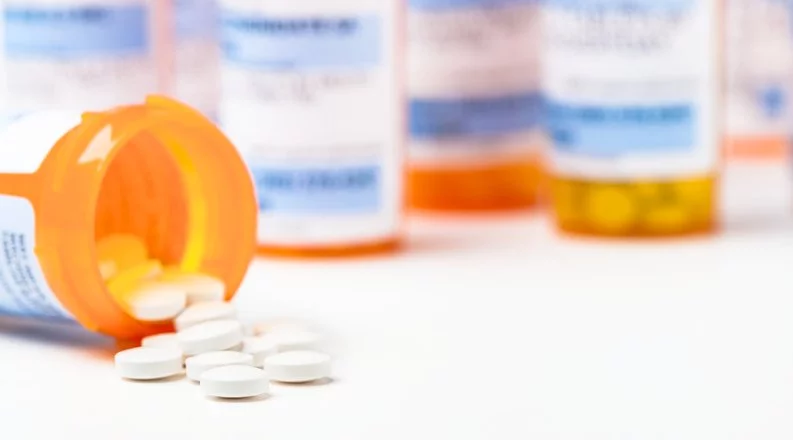 The US has been battling an ever-growing opioid crisis since the late 1990s when the prescription rates for opioid pain-relieving medications began increasing at a rapid rate.
The pharmaceutical companies behind the production and distribution of opioid meds were vocal in stating that the drugs were not addictive and there were no major concerns around addiction at the time.
Obviously, we now know that couldn't be further from the truth. Opioid pain killers are highly addictive. Today, there is a serious problem with opioid misuse, abuse, trafficking, and the ripple effect that comes with an addiction to these painkillers.
How Serious Is the Opioid Crisis in the US?
According to the National Institute on Drug Abuse, more than 130 people a day are dying from overdosing on opioids in the US. In 2017, more than 47,000 Americans died as a direct result of overdosing or abusing opioids. Of those, 277 were citizens of Rhode Island. Furthermore, more than 1.7 million people suffered from opioid-related health issues across the US.
Those numbers are staggering, and they are on pace to increase over the year and the immediate future. This growth shows a very clear picture of a country in a crisis.
What Is a Controlled Pharmaceutical?
A controlled pharmaceutical is a drug whose manufacture and distribution is regulated by the government. Some drugs are under government control because they pose a risk of harm to the patient as well as treating the condition for which they prescribed.
Opioids are controlled drugs due to the high risk of dependency. Doctors must prescribe them only when other meds have proven to be ineffective. Of course, the patient must undergo an evaluation by a healthcare professional who determines the prescription is it's the best course of action.
Are Drug Companies Responsible for the Opioid Crisis?
While there is a chain of blame that leads to the end user struggling with opioid abuse, there's no doubt that drug companies have played a big part in the crisis. The letter of the law agrees too, and there have been several lawsuits and settlements in relation to drug companies' involvement in the advancement of the nation's opioid crisis.
Furthermore, drug companies were spending more dollars on marketing during this period to push more of these drugs out and going to great lengths to promote their prescription by doctors.
Looking at the timeline and the statistics, it was clear that some drug companies were aware of the problems associated with opioids. Yet they continued to push the drugs harder as the growing number of users meant more profit hitting their bottom line.
Numerous studies, as summarized by psmag, show a clear correlation between the sales of opioid painkillers and the number of overdose deaths related to the drugs in the in the late 90's and early 00's.
How Are Drug Distributors Being Held Responsible?
There have been numerous lawsuits against pharmaceutical distributors for the misuse of controlled narcotics, namely opioid's like oxycodone and fentanyl.
A case with a lot of press recently is a lawsuit in motion against Rochester Drug Co-Operative. It isone of the largest pharmaceutical distributors in the US. Two of the companies' now-former executives are thought to be responsible for distributing opioids for nonmedical reasons which comes under the drug trafficking act.
They face some serious sentences if found guilty. The law states there is a mandatory minimum of 10 years under the drug trafficking charges, going up to a possible life sentence.
What are the consequences of wrongfully prescribing opioids in Rhode Island?
Rhode Island has stringent regulations under the Pain Management, Opioid Use and the Registration of Distributors of Controlled Substances act to ensure opioids prescriptions adhere to strict protocol, and patients receive a high standard of care.
If law enforcement determines that a doctor or healthcare professional is guilty of breaking any laws in relation to opioid prescription and patient care, he or she can be struck off the register and lose the right to practice medicine.
Furthermore, there will also be criminal charges filed that carry a range of sentencing from fines to life in prison.
Speak to a Rhode Island Drug Distribution Lawyer Today
Are you facing charges for possession or distribution of illegal drugs? Are you curious about your legal rights and in need of an attorney who can answer your questions? If you are at risk of potentially serious penalties for your alleged crimes, speak to top Rhode Island Drug Distribution Defense Lawyer John L. Calcagni III. Our legal team of criminal defense lawyers may be able to help. A guilty conviction can negatively impact your career and earning potential, as well as the lives of your children, significant other, and friends. Understand your position and best options. Call (401) 351-5100 today for a free case consultation.