Recent Drug Busts in Massachusetts and Rhode Island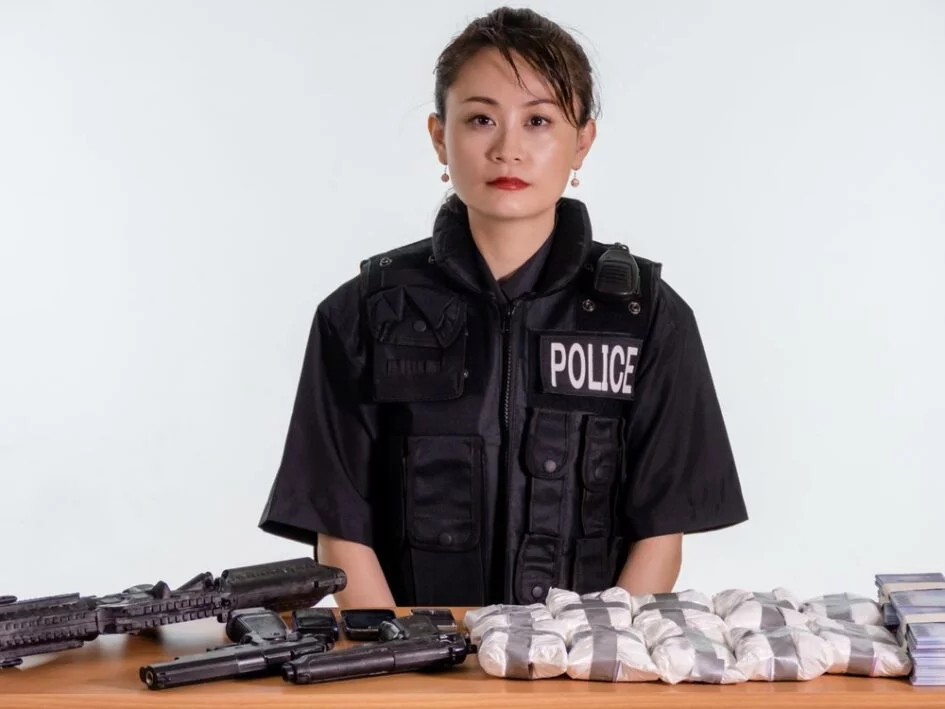 Every state has problems with illegal drugs, and Massachusetts and Rhode Island are no exceptions. This year, both states had some major recent drug busts. The police took many criminals off the street, and they significantly lowered the amount of drugs on the street. Find out which ones made it on the list, and how significant the busts were.
1. Fentanyl Ring Bust
In a case that affected both Rhode Island and Massachusetts, police took down a ring of people who trafficked fentanyl. The drugs came from Providence Rhode Island and often made their way into Massachusetts.
This is one of the largest recent drug busts. Police arrested 30 people in an investigation that lasted about ten months long. During that time, police accumulated enough evidence to put some of the leaders behind bars. The presumed head of the operation was charged with selling fentanyl-laced heroin as well as charged with the possession of a firearm. Other major players in the ring faced charges of selling the heroin.
The bust was the result of a joint effort. In a combined effort, Providence police worked with the attorney general's office of Rhode Island. Other key players included the DEA, Fall River Police Department, Massachusetts State Police, Bristol County Sheriff's Department, East Providence Police Department, and the New England State Police Information Network. Without so much collaboration, it's unlikely that the results would have been as impressive.
2. Worcester Drug Bust
Another one of the more impressive recent drug busts, the Worcester drug bust put nine criminals behind bars. Working together, federal, local, and state police conducted a long-term investigation into narcotics and gun trafficking. To achieve success, police went undercover and bought guns as well as large quantities of narcotics from nine criminals.
The illicit purchases made for enough evidence against the traffickers. After their arrest, the nine traffickers faced charges for both trafficking firearms and the distribution of a Class B Substances. Eight of the offenders faced state charges, but the ninth faced federal prosecution.
3. Walpole Raid
In a Massachusetts raid, police arrested five men. The police discovered drugs and firearms at the home they raided. The raid started at 5 am, with a no-knock search warrant. After entering the home on the warrant, the police found fentanyl, other drugs, and firearms. The offenders faced multiple drug charges and were given bonds that ranged between $500 and $2500.
4. Dominican Drug Ring
In Providence, a federal investigation uncovered a large drug ring. Police arrested three Dominican brothers, as well as about 12 other people. The investigation uncovered the trafficking of cocaine, fentanyl, and heroin. When the dealers were on the street, they imported drugs from Mexico. Then, they gave them to dealers in Hartford, Greater Providence, Greater Boston, and Hartford.
During the raid, the FBI searched eight unique properties. Two of them were stash houses. Posing a threat to children, one of the houses was close to an early learning school for young children. And there was quite a bit of dealing going on in the homes. Since September 2017, the drug ring received $43,800. Among the drugs sold were 645 grams of heroin, 273 grams of fentanyl, and 120 grams of cocaine.
5. Major Trafficking Bust
In Providence, police seized over $1 million of drugs. They arrested a major drug trafficker named Brian Cortorreal. During their operation, police seized heroin, cocaine, and fentanyl.
The bust occurred thanks to the Intelligence and Organized Crime Unit and their two-month long investigation. Cortorreal faces the following charges: conspiracy, possession with the intent to deliver one to five kg of drugs (cocaine), intent to deliver one to five kg of heroin, the possession of cocaine and heroin, and possession of a firearm with the intent to deliver heroin and cocaine.
In Cortorreal's car alone, there was 3.5 kg of cocaine. He was a significant player in drug trafficking and contributed a great deal to Rhode Island's drug problem. With his arrest, the police made one of the largest recent drug busts in the state.
Don't Become One of the Recent Drug Busts
All of the criminals involved in these recent drug busts face serious charges. Whether you commit a major or minor narcotics crime, the consequences can be severe. Many of the criminals in the major busts of this year hired highly qualified lawyers to handle their cases. Without them, it's almost certain that they would face the maximum penalty.
No matter what sort of legal situation you find yourself in, you need help. Handling any case on your own can lead to serious repercussions. Instead of putting your future at risk, seek the help of an attorney with experience. Doing so can make a big difference in your life. In fact, you may be able to find a lawyer who can help you beat your charges. Don't hesitate to get the help you need; the criminals listed above certainly didn't.