Venue in Criminal Cases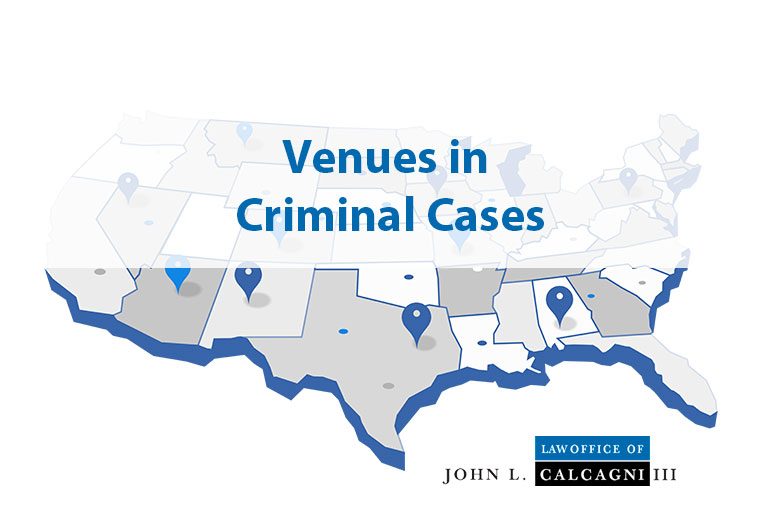 Understanding Venue in Criminal Cases
Venue refers to the physical place or location where a criminal trial occurs within the United States. Proper venue affords a criminal defendant the right to be tried near where the alleged crime occurred. To establish venue, there often must be a "significant nexus" with the county or district where the trial is being conducted. Depending upon the state or jurisdiction where charges have been filed, proper venue must be alleged and proven by the prosecution in order to obtain a conviction. In those jurisdictions where venue is not required to be alleged or proven, improper venue may be raised as a defense.
Key Case Study: United States v. Smith 599 U.S. (2023)
In the United States Supreme Court decision of United States v. Smith 599 U.S. (2023), the defendant was charged in U.S. District Court for the Northern District of Florida for the alleged theft of trade secrets. He allegedly accessed the information in question from his home in Alabama while the server storing the information was physically in Orlando, Florida, which falls within the Northern District of Florida.
Once indicted there for the alleged trade secrets theft, the defendant filed a motion to dismiss the case, claiming improper venue. The trial court denied the motion and after trial, the defendant was found guilty. The United States Court of Appeals for the Eleventh Circuit vacated the conviction based upon improper venue and ordered a new trial. Thereafter, the United States Supreme Court granted review of the issue.
Supreme Court's Ruling on Venue Issues
The Supreme Court held that the proper remedy to improper venue is re-prosecution in the proper venue. This is because there is no language in the Venue Clause to suggest that a retrial in a proper venue is not an adequate remedy and historically a retrial has been a remedy that has long existed in other means.
A retrial under these circumstances does not violate the Double Jeopardy Clause of the Fifth Amendment because the reasoning for the retrial is not related to culpability. Where retrial is awarded on a basis unrelated to guilt or innocence, then the retrial is constitutionally permissible without violating the right against double jeopardy.
Seeking Legal Assistance on Venue Concerns
If you are pending criminal prosecution and have questions or concerns about the venue of your trial or the ability to raise improper venue in your defense, contact the Criminal Defense Law Office of John L. Calcagni III, Inc. in Rhode Island at (401) 351-5100 for a free consultation.