Pre-Trial Diversion In Rhode Island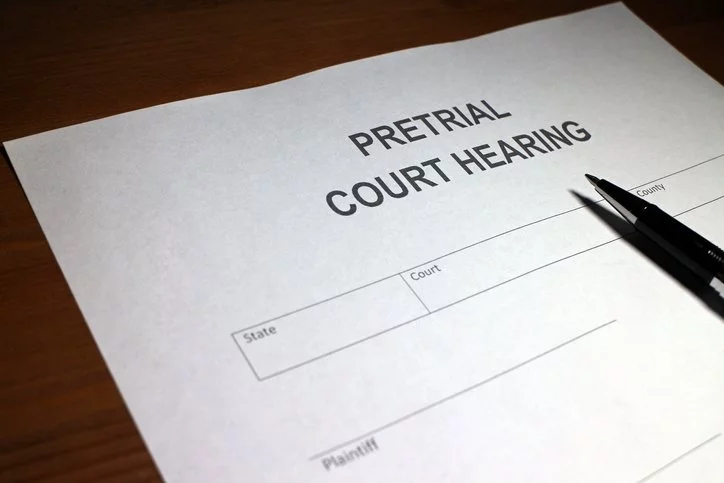 Persons charged with a crime in Rhode Island face the possibility of fines, probation, imprisonment, or a combination of each, if convicted. However, in certain instances, a criminal case in Rhode Island may be disposed of via referral to the Adult Diversion Program.
Those who are eligible and accepted into the program may avoid having their cases resolved through the traditional criminal justice system. Upon successfully completing the program, a defendant's case is dismissed and becomes eligible to be sealed.
The Adult Diversion Program is administered by the Rhode Island Attorney General's Office.  Approval for a defendant's participation in the diversion program is subject to the Attorney General's discretion. The Court cannot order a defendant into Diversion or require the Attorney General to accept someone into the program. 
Participation in Diversion, if accepted, is completely voluntary. To determine if a defendant is a good candidate for the program, he or she undergoes an interview process to determine the eligibility and conditions to satisfy for successful program completion. If approved for acceptance into Diversion, the specific terms of a defendant's participation are set forth in a written Diversion Participation Agreement.
Eligibility Requirements
The Adult Diversion Program is generally only available to first-time felony offenders in cases involving non-violent crimes. However, the Attorney General has, on occasion, made exceptions, to this rule. Each candidate is evaluated individually.
If an attorney believes his or her client is a good candidate for Diversion, the attorney should advocate with the prosecution to have the defendant referred for consideration of acceptance. This leads to initiation of the interview process, if the defendant is not otherwise disqualified from participating.
Factors that may disqualify one for participation in Diversion include a lengthy juvenile record; a finding of guilt on two or more misdemeanor charges; (c) a lengthy arrest record, including those not resulting in findings of guilt; and (d) an out-of-state criminal record.
Traffic violations or a juvenile criminal history will not automatically disqualify one from acceptance to Diversion. However, these factors may be considered by the Attorney General in the exercise of its discretion to accept or reject a defendant into the program.
Eligible Offenses
Typically, the following offenses are eligible for diversion
(1) Breaking & Entering a business;
(2) Credit card fraud;
(3) Driving motor vehicle without consent of owner;
(4) Embezzlement over $100;
(5) Failure to return leased property;
(6) Falsified or altered prescriptions;
(7) Forgery;
(8) Larceny over $500;
(9) Obtaining controlled substances by fraud;
(10) Obtaining goods under false pretenses;
(11) Possession of and/or passing counterfeit bills;
(12) Possession of controlled substance – Schedule I-V; and
(13) Violation of banking laws – Insufficient funds over $1,000.
This list is not exhaustive. For more details check out the Rhode Island Superior Court Diversion Program.
What Is Expected Of Diversion Program Participants?
Defendants who participate in Diversion must be willing to admit responsibility for the offense(s) charged. This admission does not result in a criminal conviction and is not considered legal acceptance of responsibility. However, owning up to one's mistake(s) is normally the first step in any rehabilitative process.
General requirements for all Diversions participants include not being arrested or charged with a new offense and weekly reporting. Specific participation requirements vary by defendant and may include, where applicable, payment of restitution, attendance of mental health and/or substance abuse counseling, completion of educational programs such as GED and English classes, community service, and more. All conditions must be satisfied in the manner and time prescribed successfully complete the Diversion Program.
What Happens if I Violate the Terms of My Diversion Participation Agreement?
If Diversion suspects or believes you violated the terms of your participation agreement, you will receive written termination notice. You will have ten days to respond to a termination notice and arrange for a hearing with the Diversion Program Director. You may have your attorney present for the hearing. If you are represented by counsel, it is strongly advised that you notify your lawyer of the termination notice immediately and seek counsel's assistance. At the hearing, the Director will decide whether you should continue to participate in the program or if the agreement should be amended, extended, or terminated.
If you fail to respond to the ten-day termination notice, your case will automatically be returned to Court for traditional prosecution in the criminal justice system. Similarly, if after the termination hearing, the Director determines you should be removed from Diversion, the same will occur with your case.
What Happens If I Complete The Program?
If you successfully complete the Diversion Program, the case and its charge(s) will be dismissed. Once dismissed, the defendant may file a motion to seal the case. If granted, all judicial records related to the matter will be removed from public record and all law enforcement records will be destroyed. Filing a motion to seal is solely the responsibility of the defendant. Such motions have their own unique eligibility requirements. A criminal defense attorney can assist you with this process.
If you have been charged with a felony crime in Rhode Island and/or wish to explore eligibility to participate in the Adult Diversion Program, contact the Law Office of John L. Calcagni III, Inc. today at (401) 351-5100 for a free consultation.