Warrant for Possession with Intent to Distribute Marijuana and Various Motor Vehicle Offenses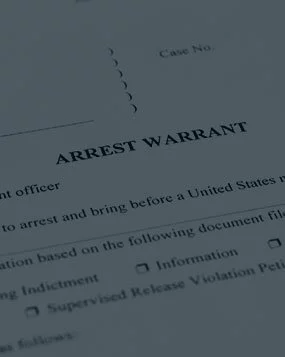 A young man came to Attorney John L. Calcagni III for assistance with vacating an old warrant in a neighboring state. Some years ago, police stopped the man in connection with a motor vehicle stop because he was driving an unregistered motor vehicle. Once the car was stopped, police later learned that the vehicle was also without insurance and that its operator did not have a valid license. While in the process of initiating an arrest and conducting a search incident to this arrest, police located a quantity of marijuana on the operator's person. Based on these collective discoveries regarding the vehicle and its operator, police arrested the man and charged him with Possession with Intent to Distribute Marijuana and a number of motor vehicle misdemeanor offenses. The man was arraigned, posted bail and never returned to court again. His willful absence caused a warrant to issue for his arrest.
In the following years, the man went on to both commit and be charged with more severe criminal conduct. After a number arrests and convictions, he was finally sentenced to a term of incarceration. After spending a few years behind bars, the man ultimately received parole. Once released, he completely turned his life around. For example, the man was drug free, started his own roofing business, gained custody of his children and got engaged to marry. By all accounts, the man was in fact a new man on a mission to create a new life for himself. In order to be completely successful in this regard, he had to settle old business. This included addressing the pending arrest warrant in the neighboring state and the underlying criminal charges. The man ultimately discovered and retained Attorney Calcagni for this purpose. Because Attorney Calcagni is licensed to practice law in many states, he has a lot of experience with resolving pending warrants, especially for out-of-state residents.
Once retained, Attorney Calcagni first made contact with the District Attorney's Office, or prosecutors, responsible for prosecuting this case. After having a prosecutor assigned to the matter, Attorney Calcagni took the time necessary to educate him about this client, and in particular, the client's progress in life especially since his release from incarceration. Based on the man's overall accomplishments, willingness to self-surrender on the warrant and age of the case, Attorney Calcagni successfully convinced the prosecutor to either dismiss the pending charges or amend any criminal motor vehicle violations to civil infractions. Ultimately, Attorney Calcagni negotiated for a complete dismissal of all criminal charges in this matter, as well as withdrawal of the arrest warrant upon payment of a few hundred dollars. With this agreement in place, Attorney Calcagni then drove his client to the courthouse, voluntarily surrendered him on the outstanding warrant, had the warrant withdrawn and the underlying case dismissed as planned.