Unlicensed Possession of a Firearm and Ammunition: Continued Without a Finding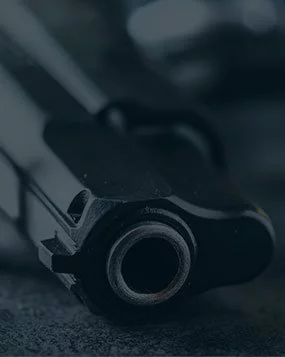 A 19-year-old man was charged in New Bedford District Court with possessing a firearm and ammunition without a valid Firearms Identification (FID) card. This case stemmed from execution of a search warrant at the man's apartment, which yielded discovery of these items.
Police obtained the warrant solely upon information provided by a confidential informant regarding the presence of the firearm inside the three-bedroom apartment, which the man shared with other roommates. The man arrived home one afternoon and were greeted by police at his door.
He let them inside and was fully cooperative. While searching the apartment, they found the gun under the sheets to a bed. On the bed was also a backpack that contained some loose ammunition and documentation in the man's name. This prompted his arrest and criminal charges by New Bedford police.
The man hired Massachusetts Criminal Defense Lawyer, John L. Calcagni III, to defend him in this matter. Following two years of litigation, the District Attorney's Office took a strong stance by requesting that the man serve time in jail. Unable to reach an agreement with the Commonwealth and dissatisfied with the young man pleading guilty and incurring a criminal conviction, Attorney Calcagni and his team presented sentencing arguments to the Court.
Following oral argument by the parties in support of their respective positions, the Court sentenced the man to a continuation without a finding, which enabled him to avoid a criminal conviction and become eligible to have the matter dismissed and removed from his record after a term of 18 months