Unlawful Possession of a Firearm: Amended and Filed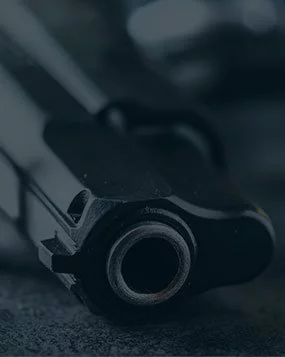 Rhode Island Airport Police arrested and charged a Massachusetts man for unlawfully possessing a firearm without a license.  The young man visited TF Greene airport to board a flight.
As he attempted to pass through security, Transportation Security Administration (TSA) Officers detected a handgun inside the man's carry-on baggage as it passed through an x-ray machine.  Based on this discovery, TSA alerted Airport Police, which led to the man's arrest.
He retained Rhode Island Criminal Defense Lawyer, John L. Calcagni III, to defend him in this matter.   Charges were initially filed in Rhode Island District Court (3rd Division) and quickly elevated to Rhode Island Superior Court (Kent County).  Attorney Calcagni attended a number of pretrial conferences on the man's behalf.  He offered evidence of the man's lack of criminal history, license to carry a firearm in Massachusetts, and need for the weapon to protect cash proceeds from the multiple barbershops his family owned and operated.
Attorney Calcagni also argued that his client did not intend to pass through security and board a plan with a loaded firearm.  Rather, this was an oversite due to the commonly known facts of airport security and bag screening for all passengers.   Based on these efforts, the State offered to amend the charged felony, Possession of a Firearm Without a License, to the misdemeanor offense of Disorderly Conduct.
In exchange for the man's admission to this less serious charge, the Court filed the matter for one year.  Under Rhode Island law, this filing does not result in a criminal conviction and qualifies for expungement.