U.S. Passport Fraud and Conspiracy with an Illegal or Inadmissible Alien: Probation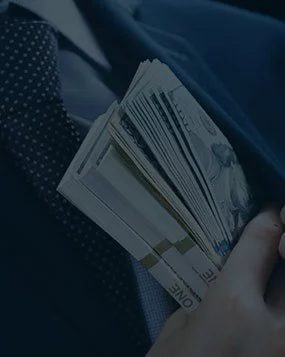 A man was charged by federal law enforcement authorities for passport fraud and conspiring with an illegal or inadmissible alien to commit this fraud. The man was accused of entering a U.S. Post Office and submitting a false completed passport application with his own information, but with a submitted photo of another person. The person was a Columbian National who had since been deported from the United States based on aggravated felony convictions.
The Columbian sought to illegally re-enter the United States from which he is now barred and enlisted the help of his friend, the charged man, who is a U.S. Citizen of Columbian descent. The man's fraudulent passport application was detected when government authorities identified the Columbian man in the submitted photograph with facial recognition software. Federal authorities first visited the man's home to question him in connection with their investigation of this matter. The man fully cooperated with authorities by confessing his misconduct. Despite his cooperation, he was arrested and charged in federal court with submitting a false passport and fraud.
The man then retained Attorney John L. Calcagni III to represent him in this action. The man pleaded guilty to the charged offenses in U.S. District Court pursuant to a pretrial agreement he entered into with the government. At sentencing, the government advocated for a jail sentence where the man's U.S. Sentencing Guidelines range provided for 33-41 months of incarceration and the admitted offenses provided for a maximum jail sentence of ten (10) years. Attorney Calcagni successfully persuaded the Court at a sentencing hearing to disregard the government's sentencing recommendation and instead impose a period of probation.
The Court adopted Attorney Calcagni's recommended sentence of probation with the added provision that the man serve several weekends in jail within a six month period of time in order to educate and remind him of the harsh potential jail sentence that he successfully avoided by Attorney Calcagni's sentencing advocacy and preparation.