Two Counts of Insurance Fraud Charges in Rhode Island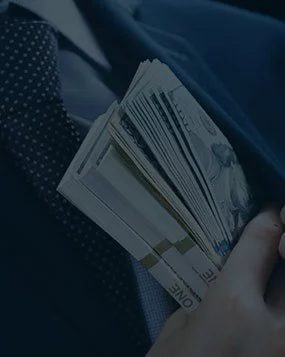 Criminal Charges:
Man charged in the Kent County Rhode Island District Court (3rd Division) for:
Two Counts of Insurance Fraud in violation of RIGL § 11-41-29(b)(2)
Case Overview:
Rhode Island State Police received a report from the National Insurance Crime Bureau that an individual submitted a fraudulent motor vehicle accident claim to his insurance company. Police identified the claimant and location of the accident. They also obtained video surveillance of the accident, which contradicted the man's claims. The man's insurance company indicated that its investigation concluded the claim was fraudulent. As such, the company denied the claim. Police obtained a warrant for the man's arrest and charged him with two counts of Insurance Fraud. He retained Rhode Island Criminal Defense Attorney, John L. Calcagni III, to defend him in this matter.
Case Result: Dismissed. 

Attorney Calcagni began to negotiate with the prosecutor, discussing the man's lack of criminal history and the circumstances surrounding the allegations as well as the voluminous amount of discovery involved in the case. Initially, the prosecutor did not want to dismiss the case. When Attorney Calcagni advised that he seek a trial, the prosecutor then agreed to dismiss the case in exchange for a small contribution to the Violent Crimes Indemnity Fund. The man's contribution resulted in the case being dismissed. The case is now eligible to be sealed from public record which enables the man to keep his otherwise clean criminal history free from any convictions.