Shoplifting: Dismissed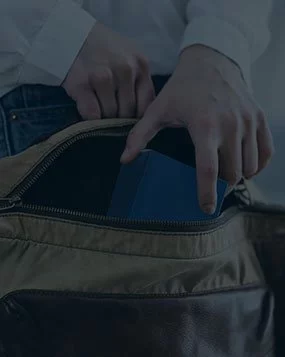 A Target customer allegedly attempted to depart from the store without paying for all of the items in his possession.  The man walked the aisles of the store and selected a number of items.  He then proceeded to the cash register where he paid for most of them in cash.  As he passed the point of sale while attempting to exit the store, the man was stopped and detained by Target loss prevent agents who were working inside and monitoring security cameras.
Agents phoned the Lincoln Police and reported a suspected shoplifting.  Police responded to the store and conducted a search of the man's person, which yielded some items that he neglected to place on the counter while at the cash register.  Police also found more than $5,000 in cash on his person.  Notwithstanding the man's apparent honest mistake and clear ability to pay for the inexpensive items, police charged him with Shoplifting in Rhode Island District Court.
He retained Rhode Island Shoplifting Criminal Lawyer, John L. Calcagni III, to defend him in this matter.  Attorney Calcagni and his team quickly appeared in court on the man's behalf and negotiated a dismissal of this case.  The matter has since been sealed from public record.