September 2012 Large Scale Drug Trafficking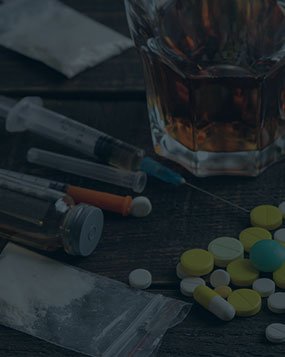 A man believed to be associated with an international drug trafficking organization was apprehended in connection with a seizure of more than 650 pounds of marijuana. He was then charged by federal authorities for being part of a drug conspiracy. The man faced a possible sentence of 40 years in jail. However after retaining Attorney John L. Calcagni III he received a remarkable sentence of time served after spending only 17 months in jail.
A Drug Enforcement Administration (DEA) Task Force (TF) comprised of local and federal law enforcement agents conducted a long term investigation regarding a known drug trafficker (hereinafter ԋDTԩ. KDT was previously convicted of cocaine-related charges some time ago. He served a jail sentence and had since been released. TF agents began watching him closely again based on suspicions that he had returned to selling drugs.
In March 2011 agents conducted surveillance of KDT. They followed him from his home to a mall in Providence RI. KDT traveled there in his personal vehicle accompanied by a second unidentified Hispanic male. Upon arriving at the mall agents observed a third unidentified man get into the known traffickerÓ³ vehicle (hereinafter ԍr. XÔ©. The three men then returned to KDTÓ³ apartment. Sometime later agents observed KDT depart from his apartment accompanied by two additional Hispanic males. The three men traveled to a truck rental agency and rented a commercial box truck. The men then returned to KDTÓ³ apartment Ö KDT and one unidentified male were in KDTÓ³ vehicle and the second unidentified male (third male in total) operated the box truck.
Approximately one hour later agents observed Mr. X emerge from KDTÓ³ apartment and enter the box truck. He proceeded onto the interstate highway and traveled several miles to a roadside hotel. Mr. X exited the box truck and walked into the hotel. Less than one hour later Mr. X emerged from the hotel with two additional unidentified males (hereinafter ԍr. YÔ and ԍr. ZÔ©. The three men entered the box truck with Mr. X as driver. The three men proceeded back onto the interstate in the opposite direction from which Mr. X had come. They got off the highway several miles away and drove into the parking lot of a Home Depot Store. They then exited the truck and went into the store. Once inside agents observed Mr. X purchase two pairs of work gloves. After this purchase the men got back into the box truck this time with Mr. Y driving and drove down the roadway. At this time Mr. X sat in the middle and Mr. Z sat in the passenger seat. About one mile down the road the box truck came to a stop. Mr. X exited the truck at an intersection and proceeded to walk into a nearby donut shop. Mr. Y and Mr. Z drove off in the box truck and traveled several miles to a commercial shipping depot. Upon arrival the box truck proceeded into the shipping depotÓ³ parking lot and drove around to the back of the warehouse presumably to a loading dock. Law enforcement agents performing surveillance of these events lost sight of the vehicle for approximately 15 minutes.
After several minutes the box truck emerged again and departed from the shipping depot. Law enforcement agents on surveillance radioed for the assistance of uniformed patrol officers after concluding that the box truck had likely picked up a large shipment of drugs at the depot. The lead agent of this investigation advised the patrol officers to find probable cause required to conduct a traffic stop and to in fact stop the box truck. The lead agent also radioed for the assistance of a K9 drug detection dog to come on scene after the truck was stopped. Moments after leaving the shipping depot and only a few miles down the road a uniformed officer stopped the truck on the basis that it allegedly Ô¦ailed to use a turn signal while turning.Ô The truck pulled over without incident and into a residential driveway.
Once the truck came to a stop the uniformed officer approached the driverÓ³ side. The driver Mr. Y emerged and encountered the patrol officer. Mr. Z who the uniformed officer did not notice at first quietly exited the passenger side while the officer was tending to the driver. He then ran several yards away from the scene and entered a gas station convenience store. Undercover agents on surveillance observed Mr. ZÓ³ actions and apprehended him in the gas station. The patrol officer who stopped the vehicle ultimately placed Mr. Y under arrest as he was operating a motor vehicle without a valid driverÓ³ license.
While the box truck was secured and before the K9 arrived TF agents located Mr. X who was sitting in the nearby donut shop while sipping coffee and eating a donut. Agents then radioed for the assistance of additional uniformed officers who they advised that Mr. X was wanted for questioning in connection with an ongoing investigation. According to independent witnesses the uniformed officers surrounded the donut shop and entered it with their weapons drawn. As they stepped through the door one of the officers loudly announced Ô°ut your hands upÔ and Ô¤onÓ´ move.Ô Another officer immediately proceeded to handcuff and detain Mr. X who was then secured in the backseat of a police cruiser and whisked away to a nearby police station.
A K9 officer and his drug detection dog arrived on scene after all three men (Mr. X Y and Z) were taken into custody. The K9 officer released his dog and gave it a command to search for drugs in the rear compartment of the box truck. The compartment contained two large pallets piled high with plastic crates that were wrapped in cellophane. The pallets had shipping labels indicating they initiated from San Diego CA. The K9 dog entered the truck compartment and alerted to the presence of drugs inside the crates. Officers then secured the truck and transported it to a nearby secret evidence collection warehouse for further analysis. The TF agents dismantled the pallets and opened the separate plastic crates stored thereon. Each crate contained a cardboard box and two vacuumed sealed bundles of marijuana. In total the officers discovered 12 crates and boxes and 24 bundles of marijuana that weighed in total more than 655 pounds.
The discovery of the marijuana formed the basis of federal criminal charges against the men including Mr. X for engaging in a drug conspiracy. Specifically the federal government through theU.S. AttorneyÓ³ office charged Mr. X with Conspiracy to Possess with Intent to Possess and Distribute More than 250 Kilograms of Marijuana and Possession with Intent to Distribute More than 250 Kilograms of Marijuana. These charges carried a mandatory minimum jail sentence of five (5) years and a potential maximum sentence of (40) years. Mr. X was arraigned on these charges. Because of the nature of the drug charges and potential exposure on sentencing he was held without bail.
On the day of his arrest Mr. X left his home and family including his wife and then 8-month old daughter in their San Diego CA apartment. He boarded a flight bound for Boston MA and had every intention of returning within a few days. To his surprise he was arrested by federal authorities charged with federal drug offenses and held without bail. When Mr. XÓ³ wife learned of her husbandÓ³ circumstances she immediately boarded a flight to the east coast. Upon arrival she began researching criminal defense lawyers who she thought could help her husband. She sought an attorney who specialized in criminal defense was well-known in the New England area had extensive trial and federal court experience and was honest ethical and reliable. She ultimately retained the services of Attorney John L. Calcagni III to represent Mr. X.
Attorney Calcagni outlined a strategy to defend Mr. X that first involved filing a motion to challenge his arrest and to suppress items discovered on his person including multiple cell phones and a plane ticket that showed he flew to Boston from San Diego Ö the same place from where the pallets of marijuana originated. Attorney Calcagni filed the motion alleging the Mr. X was unlawfully arrested in the absence of probable cause Ö i.e. there was no factual basis to believe a crime had been committed. The government objected to this motion and the Court held an evidentiary hearing. Though the Court agreed with Attorney CalcagniÓ³ assertion that Mr. X was arrested in the absence of probable cause the Court upheld the arrest on alternative grounds thereby saving the governmentÓ³ case against Mr. X from dismissal. Attorney CalcagniÓ³ next step in defending Mr. X was to negotiate a pretrial agreement after his client decided to plead guilty. Attorney Calcagni negotiated an agreement that permitted Mr. X to plead to one count of engaging in a drug conspiracy in exchange for the dismissal of the remaining counts regarding Possession with Intent to Distribute More than 250 Kilograms of Marijuana. The pretrial agreement also enabled Attorney Calcagni to argue at sentencing for less than the mandatory minimum jail sentence of five (5) years.
After Mr. XÓ³ guilty plea was accepted by the Court Attorney Calcagni shifted focus to one area of federal criminal practice that he masters Ö sentencing preparation. He began by traveling to Tijuana Mexico where Mr. X was born in order to spend time with his clientÓ³ family. Attorney Calcagni flew from Providence RI to San Diego CA and crossed the United States / Mexico border on foot to Tijuana. He then traveled to the neighborhood where Mr. XÓ³ family resides including his wife and young daughter. After Mr. XÓ³ arrest his wife and daughter were forced to leave their San Diego apartment and reside with other relatives in poverty stricken Tijuana. Attorney Calcagni met with and interviewed his clientÓ³ family members obtaining character statements and letters of support from them on Mr. XÓ³ behalf for the CourtÓ³ consideration at Mr. XÓ³ sentencing. Attorney Calcagni documented with photographs their homes living conditions and the neighborhood along the border where Mr. X grew up as a child. After returning from Mexico Attorney Calcagni spent time preparing Mr. X for sentencing. This included drafting a letter by Mr. X to the Court accepting responsibility for his actions and documenting his self-rehabilitative efforts while incarcerated awaiting sentencing such as working in the prison kitchen attending weekly classes in U.S. History and going to mental health counseling. Attorney Calcagni lastly memorialized all of his sentencing efforts by drafting and submitting to the Court an important legal document called a sentencing memorandum. This important document is submitted to the Court by both the defense and the government outlining their respective sentencing arguments and punishment requests.
The final stage of Attorney CalcagniÓ³ representation of Mr. X was at his sentencing hearing. The government recommended to the Court that Mr. X receive a prolonged jail sentence. In support of its request government lawyers emphasized the quantity of marijuana seized by TF agents its high street value and Mr. XÓ³ membership in a sophisticated large drug trafficking organization that had the resources knowledge and client base to coordinate the cross-country transportation of large quantities of marijuana. In response Attorney Calcagni retorted that a prolonged or further jail sentence of Mr. X was unnecessary. He cited persuasive facts such as that Mr. X was a first-time offender and he played a minimal role in the charged misconduct in that he was not even found to be in possession of the drugs or in the truck that contained them when it was stopped by police. Attorney Calcagni also argued that Mr. X had accepted responsibility and had engaged in multiple self-rehabilitative efforts while incarcerated. Lastly and perhaps most persuasively he showed the Court Mr. XÓ³ family. Attorney Calcagni showed the Court the familyÓ³ dangerous and poverty stricken living conditions in Tijuana. He showed the Court how Mr. X came from those same conditions and will return to them once released. Attorney Calcagni also showed the Court that while incarcerated Mr. X had missed 17 months of his now 2 year-old daughterÓ³ life. Attorney Calcagni emphasized that the collateral punishment of missing his young daughterÓ³ two birthdays multiple holidays and countless Ô¦irst time momentsÔ were more punitive to a father than any jail sentence the Court could impose. At the end of the hearing the Court sided with Attorney Calcagni by sentencing Mr. X to time served (17 months) and a period of supervised release. Congratulations to Mr. X on this exceptional result.