Second Degree Robbery: 16 Months ACI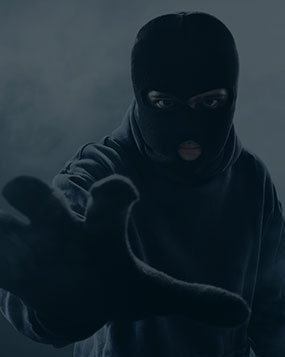 A man walked into a Santander Bank branch wearing black gloves.  He handed the teller a note indicating he possessed a gun and demanded money.  The teller, in fear for her life and the safety of fellow employees and bank customers, handed over a stack of cash.  The man ran from the bank and fled the area before police arrived.  Photos of the man generated from the bank's surveillance video were placed on RI's Most Wanted List and distributed to law enforcement agencies across the state.
A Rhode Island State Trooper working at a local casino spotted the man as he was leaving the parking lot.  The trooper recorded the man's license plate, which police used first to identify him, and second, using his driver's license photo, to create a photo array that helped with securing a positive identification of him as the bank robber from the bank teller.  The man was arrested and charged in Rhode Island Superior Court with the felony offense of Second-Degree Robbery.
He and his family retained RI Robbery and Criminal Lawyer, John L. Calcagni III, to defend him in this matter.  After attending years of pretrial conferences and even scheduling this matter for trial, Attorney Calcagni finally negotiated a pretrial disposition to his client's satisfaction.  In exchange for the man's acceptance of responsibility to the charged offense, the prosecution and court agreed to sentence the man to 16 months at the ACI followed by a period of probation.