Scituate RI Multiple Drug Charges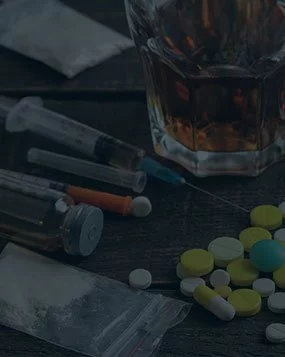 Criminal Charges:
Man charged in the Providence County Superior Court (Providence County) and Rhode Island Supreme Court for:
Possession with Intent to Deliver Cocaine in violation of R.I.G.L. § 21-28-4.01.1(a)(2)(ii)
Conspiracy in violation of R.I.G.L. § 21-28-4.08
Possession with Intent to Deliver Marijuana in violation of R.I.G.L. § 21-28-4.01.1(a)(5)
Case Overview:
State and local law enforcement agencies conducted a long-term wiretap investigation into the unlawful activities of the Outlaws Motorcycle Club and its associates allegedly operating in Woonsocket, Rhode Island. Targeted criminal activity included drug and firearms trafficking. The investigation resulted in the arrest of dozens of individuals each charged with various drug and gun offenses. One man, the alleged cocaine and marijuana supplier of the criminal organization, was charged in connection with the case. Though not present when the initial arrest warrants were executed, authorities sought to capture and extradite him to Rhode Island from Massachusetts. He retained Rhode Island Criminal Defense Attorney, John L. Calcagni III, to defend him in this matter.
Case Result: Motion to Suppress Wiretap Evidence Granted. 

Once retained, Attorney Calcagni surrendered the client to the Court. After the man was ordered detained without bail, Attorney Calcagni worked in collaboration with Attorney John Cicilline and others to file a motion to suppress the wiretap evidence in this case. The wiretapped phone recordings were a significant component to the government's case against the defendants. Attorney Calcagni and others alleged in their written filings that the wiretap warrants were signed by a judge unauthorized to issue wiretaps, and therefore, violated state wiretap law. A trial judge of the Superior Court agreed with the attorneys' position, thereby granting the motion to suppress the wiretap call intercepts and recording. As such, Attorney Calcagni successfully advocated for his client's release on bail. The Rhode Island Attorney General's Office filed an interlocutory appeal with the Rhode Island Supreme Court to challenge the trial judge's ruling. Following the submission of written briefs and oral argument, the Supreme Court affirmed the lower court, thereby upholding the suppression of this illegal obtained wiretap evidence.