Rhode Island Man Arrested in Norwich CT and Charged with Multiple Criminal Charges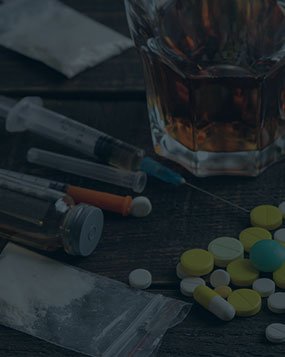 Criminal Charges:
Man arrested in Norwich, Connecticut, and charged in the Connecticut Superior Court, Norwich GA21 for:
Possession of a Controlled Substance/Under an Ounce of Cannabis, in violation of C.G.S § 21a-279(a)(1);
Illegal Operation of a Motor Vehicle While Under the Influence of Alcohol/Drugs, in violation of C.S.G. § 14-227a;
Failure to Drive Upon the Right, in violation of C.S.G. § 14-230(a); and
Evading Responsibility – Injury or Property Damage Resulting, in violation of C.S.G. § 14-224(b)(3)
Case Overview:
Norwich Police responded to a call for a motor vehicle crash. Upon arrival, the reporting party stated that moments earlier he heard a loud crash. When he came outside of his home to investigate, he observed a male outside of his vehicle. The male left his vehicle on foot. Police observed the crash site and while attempting to run the vehicle registration, a second vehicle arrived on scene and the male party who owned the crashed vehicle exited. Police immediately detected a strong odor of an alcoholic beverage emanating from the man's breath and observed his eyes to be bloodshot, watery, and glassy, and his speech to be slurred, all of which the police attributed to intoxication. When asked about his activities that evening, the man admitted to consuming alcohol, driving his vehicle, and being involved in the crash.
He then agreed to participate in and failed a series of standardized field sobriety or roadside agility tests administered by police to motorists who are suspected of driving under the influence. After failing these tests, the man then declined to participate in a chemical breath test. This led to his arrest for Driving Under the Influence and several various traffic violations. During a search of man's person incident to the arrest, police discovered a small bag of cocaine, which formed the basis of a felony drug possession charge. The Rhode Island man smartly retained Criminal Defense Lawyer, John L. Calcagni III, who is licensed in both Rhode Island and Connecticut to defend him in this matter.
Case Result:
One Year Pretrial Alcohol Education Program. After appearing on the man's behalf for multiple pretrial conferences, Attorney John L. Calcagni, III and his team persuaded prosecutors and the Court to admit the man into the Pretrial Alcohol Education Program. This program lasts for 1-year and upon its completion, all charges will be dismissed and automatically expunged from the man's record.