Rape or First Degree Sexual Assault: Bail Granted.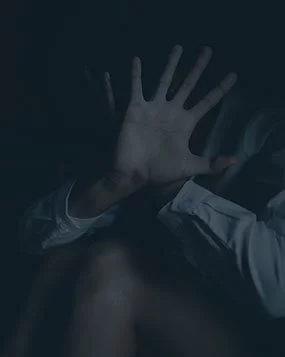 A young man was charged with Rape or First Degree Sexual Assault by a young woman who he met online. The couple met through a dating application that promotes hook-ups and relationships for casual sex. They corresponded for a short while via text and social media before hooking up. From there, the relationship was purely sexual. They never went on dates, shared meals, watched a movie, or any engaged in any other typical dating behavior. The couple got together, at one another's homes, a couple times each month solely to have sex. On the day of their last encounter, the man was out at a bar drinking with a friend. He and the girl were texting back and forth planning to hook up. They agreed she would pick him and his friend up from the bar and they all would return to his house.
This went as planned. Upon arrival, the group shared some alcoholic drinks and talked. The man's friend left at some point leaving the couple alone. This led to their final sexual encounter. The sex was rough, as it had been in the past. He man handled her, forced her to her knees and she performed oral sex. Prior to penetration, they took turns slapping each other in the face. He then threw her on the bed and the two began having sex. During intercourse, he called her by the wrong name twice.
When the session ended, the man passed out. The girl then left, went home, told her mother and friend she had been raped, and reported the alleged incident to police. Based solely on her allegation, the man was arrested, charged with rape, presented before the Rhode Island District Court, and ordered held without bail pending the outcome of an evidentiary bail hearing. He and his family retained Rhode Island Sex Assault Attorney John L. Calcagni III to represent him at the bail hearing. In preparation for this important event, Attorney Calcagni worked to prepare a bail package highlighting his client's family, employment, home ownership and other ties to the Rhode Island community.
He also emphasized the man's lack of criminal history to offset the prosecution's claim that his client's release on bail posed a risk of danger to the community. Attorney Calcagni then prepared to destroy the accuser's credibility focusing on her willing participation in oral and vaginal sex, the couple's history for rough sex and their lack of any other history but for sex. He also emphasized her apparent motive to fabricate in that the man called her by the name of another female, which clearly prompted anger and jealously. Based upon presentation of this collective information on the morning of the bail hearing, Attorney Calcagni successfully persuaded prosecutors and the court to release his client on bail while he maintains his innocence and awaits trial.