Providence RI Vandalism Case Result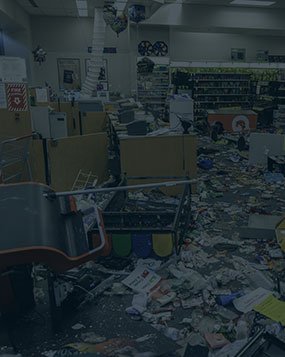 Criminal Charges:
A man and a women were arrested in Providence, Rhode Island, and charged in the Providence County Rhode Island District Court (6th Division) for:
Vandalism, in violation of RIGL § 11-44-1
Case Overview:
Providence Police responded to a report of two subjects vandalizing the bathroom of a local night club. Upon arrival, officers were met by the security guard who stated that the two subjects snuck into a private bathroom of the club and destroyed the toilet, ceiling fan and ceiling tiles, allegedly as part of a TikTok video. The security guard took the two suspects into custody until officers arrived. Based on this complaint and observed damage, officers placed both suspects under arrest and charged them with Vandalism in Rhode Island District Court (6th Division). The suspects were boyfriend and girlfriend. The man, a recent college graduate, worked for a prestigious engineering firm. The woman was a student at a local college. Upon being charged, their families retained Rhode Island Criminal Defense Lawyer, John L. Calcagni III, to defend them both.
Case Result: Dismissed. 

Attorney Calcagni immediately entered his appearance as their attorney and requested the related discovery documents. Upon receiving the documents, Attorney Calcagni and his team put together a large mitigation packet to emphasize their lack of criminal history, college enrollment, and community involvement. Attorney Calcagni also contacted the club owner and arranged for the payment of restitution. Attorney Calcagni also provided the club owner with the couple's version of events, which is that the woman believed she observed a secretly installed camera in the bathroom ceiling. She stepped onto the toilet to investigate, and fell, causing the observed damage. Based upon the totality of the circumstances, Attorney Calcagni successfully advocated for the dismissal of both cases, rendering them eligible to be sealed from public record.