Possession with Intent to Distribute Heroin: Suspended Sentence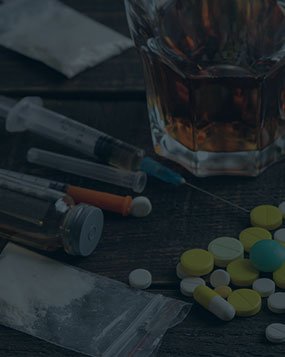 North Providence Police came upon a running vehicle parked in the middle of a roadway.  Upon approaching the driver's side door, they observed a man unconscious in the driver's seat.
In plain view, they saw in his hands crack pipe and clear plastic bag containing a white powdery substance inside.   Police woke the man who was clearly under the influence of drugs.   They called for a rescue, had him checked out and ultimately placed him under arrest.
A search of the vehicle revealed the discovery of 12 packets of Suboxone, a sum of U.S. Currency, 2 bags of cocaine, and 370 individual baggies of heroin.  Based upon the discovery of these items, the man was arrested by police and eventually charged in Rhode Island Superior Court (Providence County) with Possession with Intent to Distribute Heroin and Fentanyl and Possession of both Cocaine and Suboxone.
He retained Rhode Island Drug Attorney, John L. Calcagni III, to defend him in this matter.  Attorney Calcagni assembled a mitigation packet on his client's behalf that focused mainly on his lack of record and longstanding opiate addiction.   Given the quantity and quality of materials contained in the packet, Attorney Calcagni persuaded prosecutors to dismiss all counts except Possession with Intent to Distribute Heroin.
The quantity of heroin found was just too high for a dismissal.   However, Attorney Calcagni successfully negotiated for a suspended sentence and probation in exchange for his client's plea, thereby permitting him to avoid jail.