Possession with Intent to Distribute Cocaine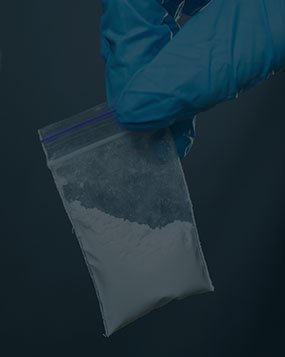 Police investigated a man and charged him with Possession with Intent to Distribute Cocaine. This followed a long-term investigation by law enforcement into drug trafficking within a local community. The investigation involved surveillance, a number of controlled purchases of narcotics and the use of confidential informants. After obtaining a warrant for the man's arrest, police located and stopped him while in his vehicle. A subsequent search of the man's person and his car yielded the discovery of 9 individually wrapped bags of cocaine, a cutting agent used in cocaine dealing and a sum of U.S. Currency.
The total quantity of cocaine was 9 grams. Police took the man into custody and criminally charged him with Possession with Intent to Deliver Cocaine. He retained Attorney John L. Calcagni III to represent him in this matter. Attorney Calcagni first successfully petitioned the Court to secure his client's release on bail while awaiting trial. He then enrolled the client into a drug treatment program. After several months of progress in this program by the client, Attorney Calcagni successfully petitioned the Court to refer the man to the Adult Drug Court Program, an alternative to prosecution in some judicial systems.
After referral and several pretrial conferences, Attorney Calcagni successfully persuaded the Drug Court to ultimately accepted to man into it program. He thereafter continued to undergo drug treatment and weekly urine screens to ensure his sobriety for almost one year. After several months of remaining clean, the Court discharged the man from the program and dismissed his case. This also sealed it from public record. This was an exceptional result. The original charged offense carried a maximum potential punishment of 30 years in jail.
The charge was also a felony offense. The man was a member of the Army National Guard and a conviction for such an offense would have effectively destroyed his military career. The combined efforts of both Attorney Calcagni and his client led to this outstanding result in the court system and the opportunity for the man to continue on with military service.