Possession with Intent to Deliver Crack Cocaine and Possession of Stolen Firearm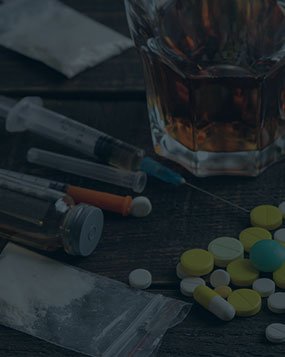 Police conducted a motor vehicle stop after allegedly observing the vehicle pass through a stop sign without coming to a complete stop. The officer approached the driver's side door and immediately detected an odor of freshly burnt marijuana. The officer asked the driver if he possessed or had recently smoked marijuana.
The driver honestly admitted to doing so. The officer shined his flashlight inside the vehicle and observed loose, green leafy substance in the area of the center console, which he recognized from his training to be consistent with marijuana. The driver even admitted that the substance was marijuana. When the officer asked for permission or consent to search the vehicle, the operator responded "be my guest" or words to that effect.
The operator was not the registered owner of the vehicle. The officer then proceeded to search inside the passenger compartment. While examining the areas of the dash board and center console, the officer detected a suspicious void. Based on his training, the officer believed this to potentially be secret compartment of the type often used to secrete drugs, weapons and other contraband. The officer's suspicions were correct.
The officer gained access to the compartment. Inside, he discovered a stolen firearm. The weapon, a semi-automatic handgun, was reported stolen some weeks by a local police officer. The compartment also contained 87 individually wrapped bags of cocaine, totaling 72 grams, a quantity of marijuana and related drug trafficking paraphernalia.
Accordingly, police arrested the man and charged him with Possession of Stolen Property (i.e. firearm), Possession of a Firearm without a License, and Possession with Intent to Deliver Cocaine. The man appeared in Court for arraignment and at the request of the prosecution, was initially held without bail pending the outcome of a bail hearing.
He and his fiancé then retained Attorney John L. Calcagni III to represent him at the bailing hearing. Attorney Calcagni prepared a compelling package for prosecutors and the judge. It highlighted the man's lack of criminal history and family, to include fiancé, small children and extended family members in the area.
Attorney Calcagni also included proof of the man's employment and residence. Lastly, and perhaps the most compelling, Attorney Calcagni emphasized and later argued to the Court at the bail hearing that the man had borrowed the car from its registered owner.
Absent any fingerprints or other forms of evidence, there was no direct link between the man and the contraband discovered by police hidden inside the vehicle. Attorney Calcagni argued lack of knowledge his client had regarding these items, which is a trial defense. Based on these collective factors, Attorney Calcagni successfully persuaded the Court, over the prosecutor's objection, to set bail and order the man's release while awaiting trial.