Possession with Intent to Distribute Cocaine and Ecstasy: Bail Granted.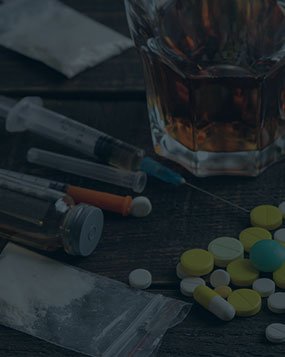 An accused drug trafficker was arrested and charged with new drug trafficking offenses in Rhode Island.   The man was on bail in Massachusetts for cocaine trafficking charges after more than 500 grams of cocaine were seized from his vehicle.  This time around the man was a rear-seat passenger in someone else's vehicle that was stopped by police for a traffic infraction.   The vehicle was occupied by a driver and passenger seated up front and the man in the backseat.
Following the stop, police obtained identifications for the three occupants and initially learned of the front-seat passenger's criminal history.  The arresting officer also detected an odor of marijuana.  The man admitted to previously smoking and volunteered a partially smoked marijuana cigarette in his pocket to the officer.  Police then removed the men from the vehicle and proceeded to search its passenger compartment and trunk.   Inside the trunk, they located a backpack that contained a bag within a bag that contained a small metal box.
Though officers on scene could not open the box, they placed a long, sharp rod through a hole inside to pierce its contents.  Upon removing the rod, police detected white residue on it that tested positive for cocaine.  A search of the passenger compartment yielded the discovery of more than 1000 Ecstasy pills under the front-passenger seat.   The discovery and seizure of these drugs led to the three men's arrest and charges of Possession with Intent to Distribute both Cocaine and Ecstasy.   The backseat passenger called Rhode Island Criminal Defense Lawyer, John L. Calcagni III, to defend him in this matter.   Attorney Calcagni already represented the man in Massachusetts.
At his initial appearance in Rhode Island, the District Court ordered the man's detention without bail pending the outcome of an evidentiary bail hearing.   At this hearing, the prosecution persisted in its request that the man remain held without bail.   Attorney Calcagni battled against this in two ways.  First, he highlighted for the Court the potential 4th amendment violations by the police conduct.  Police detained the men on the roadside beyond the scope and duration necessary to issue a ticket for the observed traffic infraction that prompted the stop.  Police also removed the men from the vehicle without cause and then searched the passenger compartment, trunk and other containers without justifiable legal grounds.
Second, Attorney Calcagni prepared and submitted a bail package for the Court's consideration that emphasized his cooperation with police on scene regarding his marijuana use, lack of criminal history, and ties to the community.  Based on these collective circumstances, Attorney Calcagni successfully persuaded the Court to set bail resulting in the man's pretrial release.