Possessing Child Pornography and False Statements to Police: Amended to Fraudulent Use of a Computer and 18 Months of Home Confinement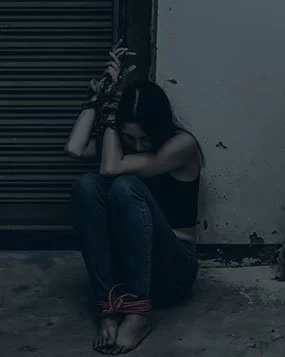 Warwick Police arrested and charged a Christian Reverend with Possessing Child Pornography and False Statements to Police. An investigation revealed that the woman's teenage daughter was involved in a romantic relationship with a teenage boy. Following their break-up, the girl accused the boy of rape, which led to his prosecution in Juvenile Court. He admitted guilt to a lesser included offense and served time in the Training School.
Soon after, the girl retracted her allegations and told police her mother directed her to make the false rape allegation. Police visited the family residence in the mother's absence and seized her electronic equipment consisting of phones, tablets and computers. Forensic analysis of the items revealed pornographic images of both teenage boys and the woman's daughter. The teen claimed that her mother was impersonating her on social media, photographing and disseminating provocative photos of her to boys, and soliciting pictures of the boys' penises.
Based on her daughters' claims and forensic evidence, the woman was arrested and charged in Rhode Island Superior Court. After working unsuccessfully with two separate lawyers, she ultimately retained Rhode Island Sex Offense and Criminal Defense Lawyer, John L. Calcagni III, to defend her in this matter. Attorney Calcagni inherited the case while it was on the Court's trial calendar. He successfully filed and litigated several motions to suppress some of the evidence obtained from the electronic items seized from the woman's home, which they entered without a warrant and solely with her minor child's permission.
Attorney Calcagni also successfully suppressed his client's statement to police, the day the items were seized, acknowledging that she knowingly possessed the child pornographic images. As the matter neared trial, Attorney Calcagni successfully negotiated with the State for a plea agreement that spared his client from the risks of both jail and sex offender registration, if she was found guilty. The State agreed to amend or reduce the sex-offense felony of possessing child pornography to the non-sex offense felony of fraudulently using a computer.
In exchange for the woman's admission to this reduced offense and two misdemeanors for making false statements to police that caused the teenage boy's arrest and incarceration, the Court sentenced her to 18 months on home confinement followed by a period of probation.