October 2011 Federal Defendant Receives Below-Guidelines Range Sentence in Cocaine Trafficking Case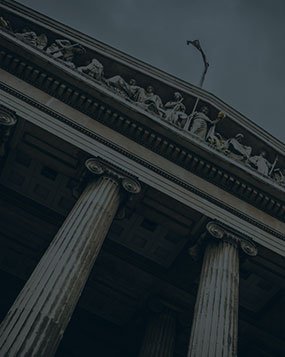 Local police in conjunction with the U.S. Drug Enforcement Agency conducted a long term undercover investigation into a local cocaine trafficking organization. The investigation transpired over the course of several months and relied primarily upon surveillance; confidential informants; and a series of controlled narcotics purchases.
Investigators learned that the organization had two main members: the leader and his designated deliveryman. Investigators further learned that the men worked from two stash houses and utilized designated motor vehicles with secret compartments to hide and transport cocaine from their supplier; to and from the stash houses; and ultimately to the organization customers.
After a few months into the investigation law enforcement officers received credible information to believe that the drug trafficking organization was going to receive a large cocaine shipment. Based on this information investigators stepped up their investigative efforts and ultimately arrested the organization leader and deliveryman raided their homes and executed search warrants on thereon as well as the two stash houses.
The leader was arrested inside his home. A subsequent search of his apartment led to the discovery of a safe containing a .45 caliber pistol nearly $14000.00 in cash and a drug ledger. The stash home from which the leader operated yielded the discovery of approximately 1.2 kilograms of cocaine contained in various-sized individually wrapped bags and miscellaneous cocaine trafficking materials such as mixing agents grinders gloves strainers masks and cut-off plastic bags.
The deliveryman was also arrested following a traffic stop. A subsequent search of his vehicle led to the discovery of a secret compartment that contained quantities of cocaine and cash. The cocaine was comprised of 61 individually wrapped bags totaling approximately 183 grams. Both men were arrested without incident and subsequently charged with drug-related offenses. The men were thereafter charged federally by the U.S. Attorney Office with forming a cocaine distribution conspiracy as well as possessing with the intent to deliver cocaine.
Attorney Calcagni represented the deliveryman who was charged with two-count information that alleged: conspiracy to possess with the intent to distribute cocaine and actual possession with the intent to distribute cocaine. The deliveryman had no prior arrest record. This was his first offense.
However the evidence against him regarding these charges was overwhelming. Investigators conducted a series of controlled drug purchases from the deliveryman as well as extensive surveillance. The crimes charged carried a mandatory minimum jail sentence of 5 years and a maximum potential sentence of 40 years. Based on the strength of the government evidence and potential punishment if convicted at trial the deliveryman chose to plead guilty.
When a defendant in the federal criminal justice system decides to plead guilty his lawyer focus turns away from defending against the charged offenses and to minimizing the sentence to be imposed. Unlike the state system where defendants agree to plead guilty in exchange for a known sentence there are no such guarantees in federal court. In the federal system sentences are a function of two main factors: the minimum and maximum penalties set forth by the criminal statute the defendant has violated and an elaborate points system referred to as the sentencing guidelines. The sentencing guidelines factor in a defendant criminal history and seriousness and nature of his offense to assign the defendant a numerical value or number of points which correlates to an advisory sentencing guidelines range. This range is considered by the federal courts along with a defendant personal characteristics and purposes for punishment set forth by the law when imposing sentence.
In the case of Attorney Calcagni deliveryman client the defendant had no criminal history. He also pleaded guilty to possessing with intent to distribute cocaine and conspiring to do the same involving cocaine quantities of more than 500 grams but less than 2 kilograms. These facts gave him a sentencing guidelines range of 37 to 46 months in jail. In an effort to further reduce the man sentence Attorney Calcagni interviewed his client family both in the United States and the Dominican Republic where the man was born and raised. Attorney Calcagni specifically traveled to the DR to meet his client mother wife and children as well as his other relatives.
This trip enabled Federal Attorney John L. Calcagn, III to document the family poverty stricken living conditions as well as to come face to face with the deliveryman loved ones whom he struggled to financially support. Attorney Calcagni documented his efforts with photographs and handwritten statements from his client family that he presented to the court for consideration at the deliveryman sentencing. Attorney Calcagni also focused on his client legal U.S. Residency at the time of his offenses and how after serving his jail sentence the client faced deportation as a collateral consequence of his crimes and would be forever barred from visiting or otherwise returning to the United States.
At sentencing Attorney Calcagni argued that his client be afforded a second chance. He highlighted that the deliveryman was both a first time and last time offender who had already learned harsh lessons from his criminal behavior. He further argued that his client a college educated smart man made a very stupid decision to traffic in drugs.
However though inexcusable his actions were motivated not by greed but by survival for himself and his extended family both here and abroad who suffered under poverty stricken circumstances because the deliveryman who after immigrating to the United States had found little to no job opportunities due in part to his lack of job skills and inability to speak English.
Based on these collective factors Attorney Calcagni successfully persuaded the Court to deviate from the advisory guidelines range of 37 to 46 months by sentencing the man to 30 months. This outcome is considered a great victory for the defense which includes both Attorney Calcagni and his grateful client.