North Providence RI DUI First Offense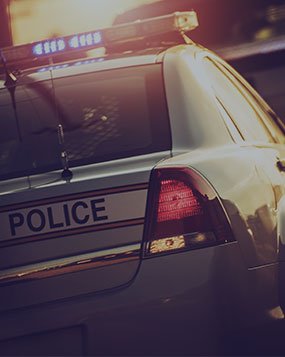 Criminal Charges:
Man arrested in North Providence RI and charged in the Rhode Island District Court (3rd Division) for:
Driving Under the Influence – 1st Offense, in violation of RIGL § 31-27-2
Refusal to Submit to a Chemical Test, in violation of RIGL § 31-27-2.1
Deferred Sentence Violation
Case Overview:
North Providence Police observed a vehicle speeding and run through a stop sign. After stopping the motorist, police immediately detected a strong odor of an alcoholic beverage emanating from both inside the car and the man's breath. Police also observed the man eyes to be bloodshot, watery, and glossy, and his speech to be slurred. Police asked him to perform Standardized Field Sobriety Tests. The man initially agreed but changed his mind. In response, police arrested the man and transported him back to the police station where he declined to participate in a chemical breath test. He was charged in Rhode Island District Court with the criminal misdemeanor offenses of Driving Under the Influence (BAC Unknown) and in the Rhode Island Traffic Tribunal with the civil offense of Refusal to Submit to a Chemical Breath Test along with multiple traffic infractions. The man was also a probation violator in the Rhode Island Superior Court where he was on a five-year deferred sentence for other motor vehicle offenses where alcohol was a factor. The man retained Rhode Island Criminal Defense Lawyer, John L. Calcagni III, to defend him in these matters.
Case Result: Probation. 

Attorney Calcagni immediately secured the man's release on bail over the State's objection, which asked that he be held on his violation. Attorney Calcagni heavily advocated for the man, outlining his minimum criminal history, occupation as a nurse, and more. Attorney Calcagni and his team then began working on the man's cases one at a time. Attorney Calcagni eventually persuaded prosecutors to allow the man to receive minimum sanctions upon his admission in District Court and to dismiss matters in the Traffic Tribunal. In Superior Court, the deferred sentence was converted to straight probation, enabling the man to avoid any jail time.