No Contact Order Violation in Johnston, RI Ends with 1-Year Filing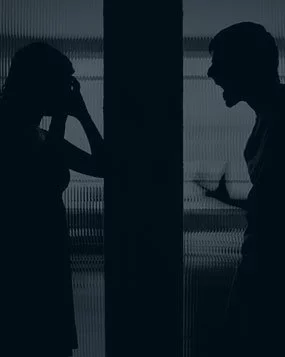 Criminal Charges:
Man charged in Rhode Island District Court (3rd Division), Providence County for:
Case Overview:
Johnston Police responded to a complaint of an individual violating a no contact order with his ex-girlfriend. The ex-girlfriend stated that she received several phones calls from an unknown number and that the man left a voicemail for her. She was able to identify the man's voice as her ex-boyfriend whom she currently had an active no contact order with because of a previous domestic assault. The police were able to confirm the no contact order and discovered the previous case was still pending. The police then located and arrested the man for Domestic Violation of a Criminal No Contact Order. The man was also a violator of his bail in another pending case. The man hired Rhode Island Criminal Defense Lawyer, John L. Calcagni III and his team, to defend him in this matter.
Case Result: 1-Year Filing.
Attorney Calcagni and his team began working quickly to secure the man's release on bail for the violation. Attorney Calcagni and his team was then able to persuade the Court to release the man on surety bail over the police officer's objection. Attorney Calcagni and his team then focused on resolving both of the man's cases by presenting prosecutors with evidence of the man's stable work history, lack of criminal history and supportive home environment. After several pretrial conferences, Attorney Calcagni and his team convinced the prosecutor to resolve the no contact order violation case with a 1-year filing. Under Rhode Island law, a "filing" calls for acceptance of responsibility to a charged offense but does not result in any punishment or criminal conviction. Instead, the case is filed for one (1) year and providing the man does not get in any trouble during this period, the matter will be eligible for expungement at its conclusion. Attorney Calcagni further was successful in persuading the prosecutor to dismiss the pending domestic assault case.