Multiple Possession Charges in Providence RI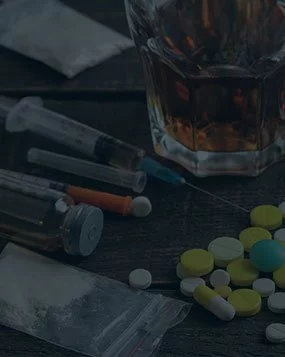 Criminal Charges:
Possession with Intent to Distribute Heroin; Possession of One Ounce to One Kilogram of Heroin; Possession with Intent to Distribute Fentanyl; Conspiracy; and Possession of a Firearm While in Possession of Controlled Substances
Case Overview:
Police conducting a narcotics investigation uncovered two men distributing heroin and fentanyl in Providence, Rhode Island. Police identified a particular apartment as the men's base of operations. They made a series of controlled drug purchases at this residence, which were used to successfully apply for a search warrant. Police executed the warrant and inside the home, located and seized an illegally possessed 9 mm handgun, three digital scales, three magic bullet grinders, a bottle of mannitol cutting agent, kilogram wrapper, packaging materials, several boxes of glassine bags, 387.2 grams of fentanyl and 62.9 grams of heroin. These discoveries served as the basis for felony drug and gun charges against one of the men in Rhode Island Superior Court. The man fired his first lawyer and then retained Rhode Island Drug Possession Defense Lawyer, John L. Calcagni III, the defend him in this matter. Attorney Calcagni devised a plan to attack the search warrant for the apartment where the aforementioned items were located. Before filing the motion, Attorney Calcagni conferenced this case with the assigned judge and prosecutor. The conference led to discussions of resolving the case in a manner that did not involve filing a motion to suppress. If filed and granted, the case would be dismissed. If denied, the man would be faced with either pleading guilty to several drug-related felonies and going to jail for several years or taking his chance at trial. Ultimately, Attorney Calcagni used the possible motion to negotiate a pretrial resolution that called for the dismissal of four of the five charges. As for the remaining charge, it was amended or changed to a non-drug related felony, to which the man admitted responsibility and received a sentence of probation. This resolution enabled Attorney Calcagni's client, a lawful permanent resident of the United States, to avoid revocation of his green card and deportation back to the Dominican Republic.
Case Result:
Dismissed and Amended to Frequenting a Common Nuisance (Immigration Friendly Disposition)