Multiple Drug Trafficking Charges: Dismissed and Amended to Maintaining a Common Nuisance with Probation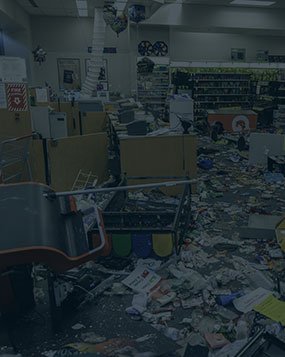 Police charged a Hispanic male with multiple drug trafficking charges such as Possession with Intent to Distribute Heroin, Possession of Heroin in a Quantity Between One Ounce and One Kilogram, Possession with Intent to Distribute Cocaine, and Conspiracy to Violate the Drug Laws.   These charges followed the execution of a search warrant at a third floor apartment of a multifamily dwelling.  Inside, police discovered approximately 270 grams of heroin and 30 grams of cocaine.  These drugs were bagged and packaged into both mid-level distribution and end-user quantities.  As the police entered the home, the occupants fled through the back staircase and onto the sidewalk outside.   This is where the Hispanic male and others were detained and placed under arrest. 
The Hispanic male was charged, as described above, and taken to court for arraignment.   At the prosecutor's request, the Court ordered him held without bail pending the outcome of an evidentiary bail hearing.   The man's family retained Rhode Island Drug Crimes Defense Lawyer, John L. Calcagni III, to represent the man.   Attorney Calcagni's first order of business was getting his client released on bail, which he successfully accomplished.   Attorney Calcagni then began shaping and sharpening the man's defense.   During this process, the prosecution offered the man a plea deal, which called for his guilty plea to the drug trafficking offenses.  
On Attorney Calcagni's advice, the man declined and demanded his right to a jury trial.   As the weeks and months passed, the Defense continued to prepare for trial.   Just days before jury selection, however, the prosecution made the man another offer to resolve his case in a more favorable manner.   Attorney Calcagni convinced the prosecution to amend or change the alleged conspiracy charge to the reduced, non-drug offense of Maintaining a Common Nuisance. 
He also persuaded the prosecution to dismiss all drug-related offenses in exchange for the man's acceptance of responsibility to the amended charge, for which he received probation.   This immigration friendly disposition allowed the Hispanic male to avoid a term of incarceration and increase his chances of remaining in the United States.